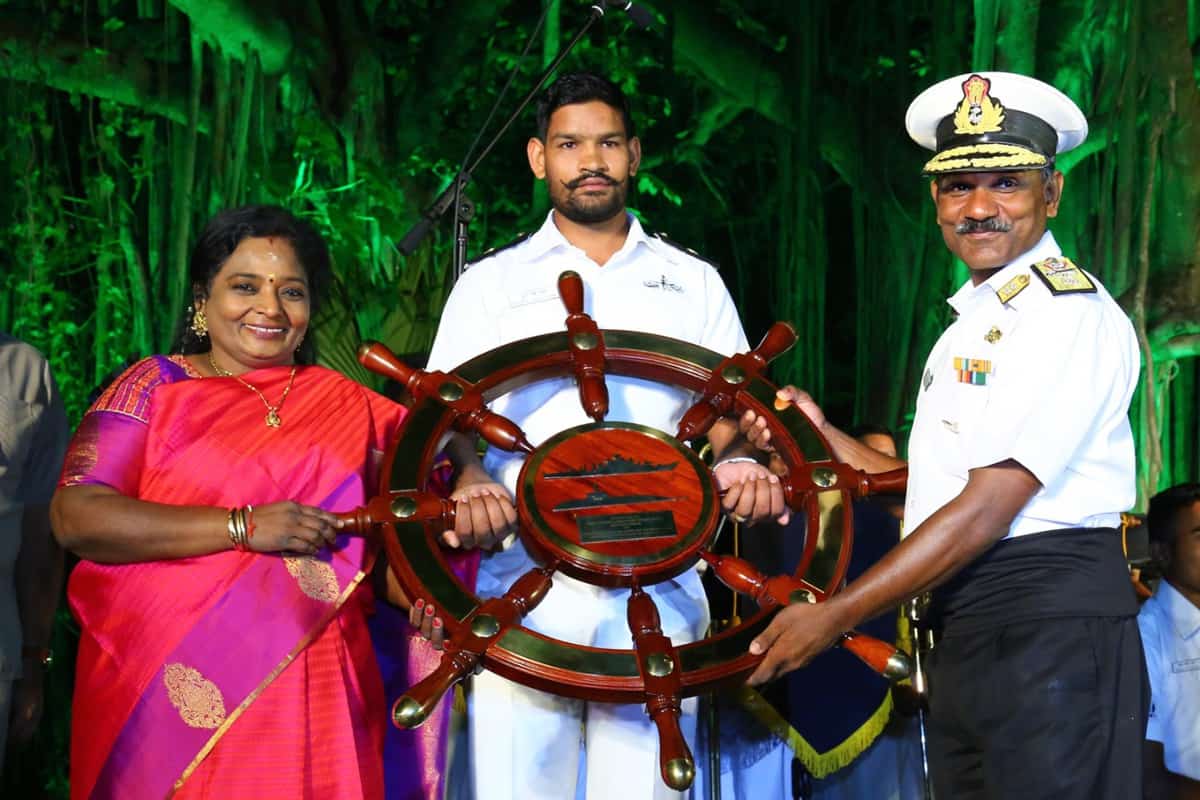 Hyderabad: A Naval Band Concert and Navy Day reception were conducted at the Navy House, Bolarum on 07 Dec 2019 as part of the Navy Day celebrations. The band concert was organised under the aegis of Headquarters Eastern Naval Command, Visakhapatnam and was hosted by Rear Admiral V Raja Sekhar, on behalf of the naval fraternity in Hyderabad.
Dr Tamilisai Soundararajan, Governor of Telangana was the chief guest for the function. Various banners and replicas of ships depicting operations of the Indian Navy were kept for display in the lawns with the theme of "Indian Navy – Silent, Strong and Swift".
The Navy Day is celebrated on 04 Dec every year to commemorate Indian Navy's successful and spectacular execution of "Op Trident" resulting in India's victory over Pakistan in 1971.
As part of the band concert an enthralling ensemble of tunes were played by the Navy Band under the baton of Commander SK Champion, a second generation naval officer. The Band played melodious tunes which consisted of a varied range of music including Martial, English popular, Carnatic Fusion and Patriotic Tunes.
The programme was attended by serving Officers stationed at the twin cities, Heads of Defence Establishments, veteran officers of all three services, senior government officials and representatives from industry. Further, a special performance by the naval band was also conducted at IKEA store, Hyderabad for general public from the twin cities.
Wreath laying at War Memorial was the other highlight of the Navy Week celebrations. Naval Wives Welfare Association, Hyderabad has also organised several welfare activities as part of the Navy Week celebrations.
Subscribe us on