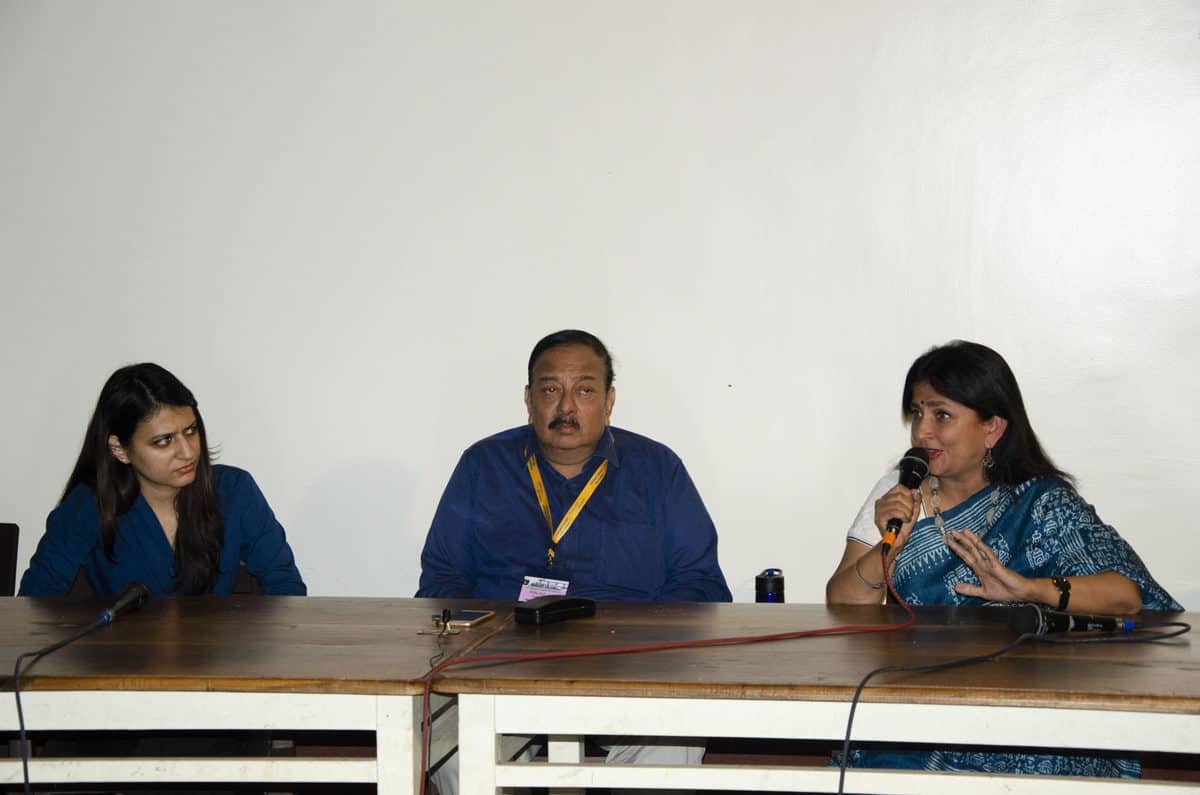 Hyderabad: The rape and murder of a 26-year-old, now renamed Disha, has stirred the conscience of the nation. For Hyderabadis, it is more painful as this dehumanizing crime was committed in the city. To take a holistic view of how such crimes can be prevented a panel discussion on Friday evening was organized at Lamakaan in Banjara Hills.
City social activists came together to create a space for discourse, dialogue and deliberation on the topic 'Making our cities safe for women' with resource speakers being Kingshuk Nag, Author and Journalist and a recipient of the Prem Bhatia Award for Outstanding Political Reporting of The Year; Seeta Murthy, Director at Silver Oak Schools; Ishaani Sharma, Entrepreneur and Founder at Grarri and; Ratna Reddy, Sociologist and a High Court Lawyer.
Moderating the discussion, Kingshuk Nag began the proceedings by addressing the purpose of the session and questioned whether the sense of safety was equal for men and women. While the issue of violence against women has been mostly viewed from legal aspects, the emotional perspective often gets sidelined he maintained and sought to discuss the underlying reasons and problems giving rise to rapes, domestic violence and sexual harassment.
Nag further said that the women who travel alone were not safe at all and the kind of events taking place these days would only raise concerns on women safety.
'Empower yourself'
Seeta Murthy, in her remarks, stated that violence can be interpreted as a show of strength or passion which generally possesses destructive connotations. She said that though all of us claim not to uphold or propagate violence, by way of mankind's fallen nature, everybody has intentionally or unintentionally been involved in acts of violence.
Addressing the gathering at Lamakaan, Ms Seeta expounded that if a person can control his/her violent nature, that person is creating a safe place for other people around him.
"Understand your weakness, and work on empowering that. If you focus on your strengths, you can overcome your weakness, thereby empowering yourselves," she advised.
She also urged the gathering to inculcate possessing a strong sense of justice and to respond when faced with a situation involving violence instead of being mute spectators.
'Educate and learn'
Ratna Reddy reiterated the Hyderabad's position on violence against women which is 'a manifestation of historically unequal power relations between men and women' and 'is one of the crucial social mechanisms by which women are forced into a subordinate position compared with men.'
Having worked extensively with cases of domestic violence and rape cases other forms of abuse in another context, Ms Ratna Reddy, pointed out that many such cases are underreported due to societal, cultural pressure, social stigma and defunct law enforcing agencies, among many other factors.
In order to create safe spaces, diagnosing the root and systemic causes of violence should be the approach, she highlighted and asserted that nurturing and working towards maintaining a good relationship within the family unit should be the first step.
Ishaani Sharma, Entrepreneur and Founder at Grarri, also encouraged the gathering to challenge issues relating to gender-based violence by educating and learning from one another.
She called upon the young generation to create awareness and mobilize communities through social media by raising their voices for the voiceless and suppressed.
Subscribe us on