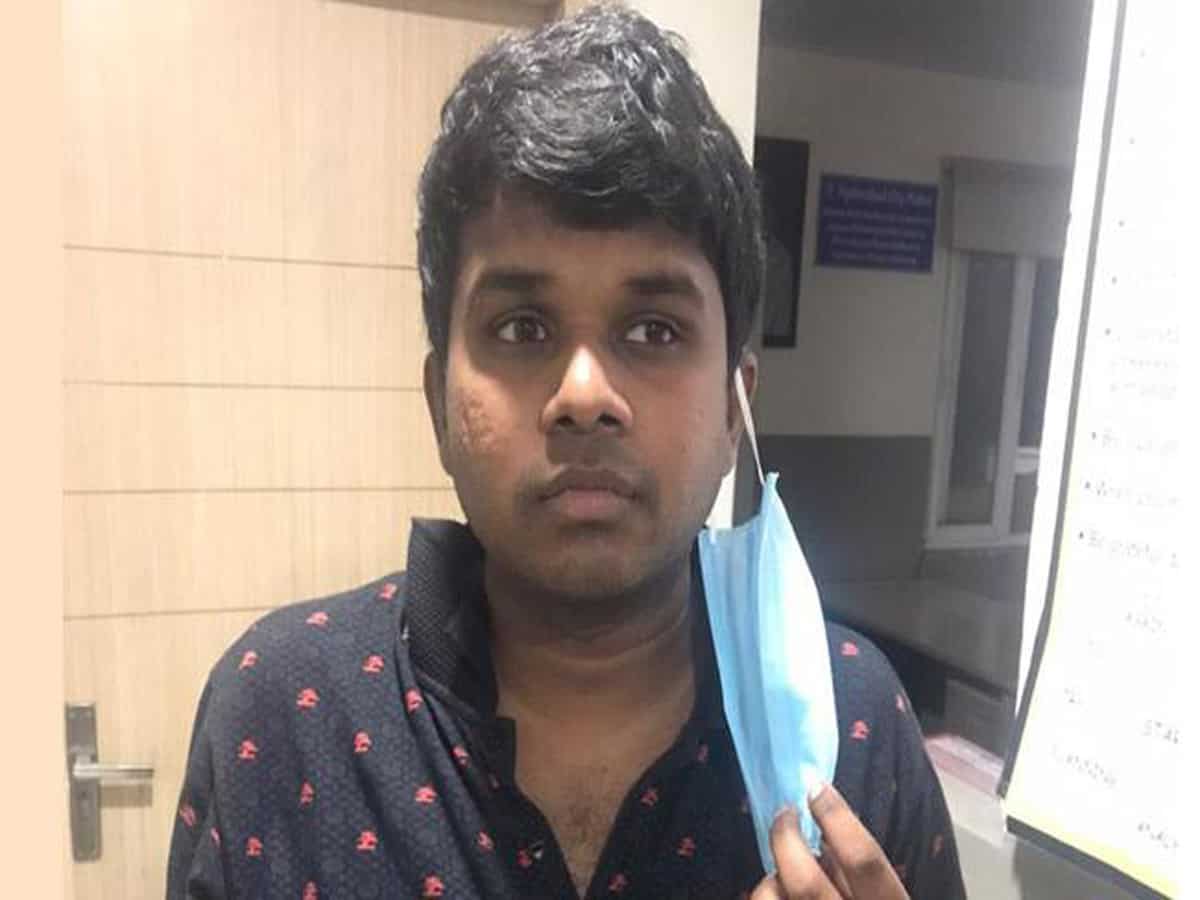 Hyderabad: The Hyderabad police have arrested a cheater for allegedly cheating a family on the pretext of arranging a kidney transplant donor for surgery from Turkey.
According to the Joint Commissioner of Police west zone AR Srinivas, an MBA graduate DS Pavan Srinivas a resident of Vanasthalipuram and a native of Guntur have collected Rs.34 lakh from a family in the pretext of providing a kidney donor for trasnplant from Turkey.
After collecting the money, Pavan had avoided the family and lost contact over phone. Thoughe he collected money in december 2019 he went missing and finally Banjara Hills police arrested him.
Police told that earlier also Pavan was involved in three cases registered in the two Telangana and Andhra Pradesh and was arrested also.
The cheater was also arrested for overstaying in Colombo by the Sri Lanka police and had spent close to one and half years in jail in Lanka.
Police informed that in the year 2013, Pavan had donated a kidney and after realising the huge money potential, he started gathering kidney donors for minting money.
Subscribe us on