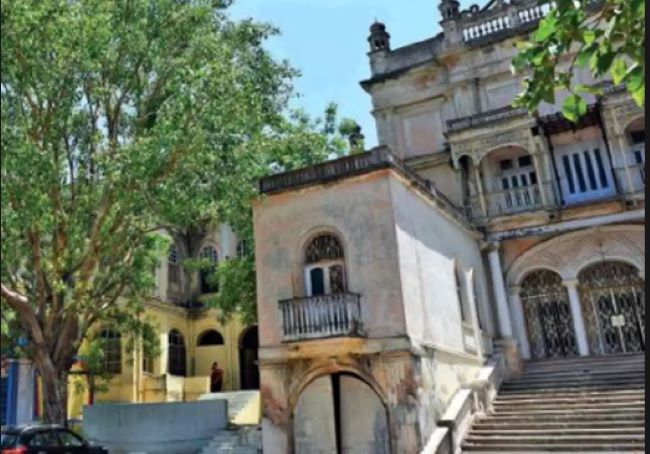 Hyderabad: Descendants of Nawab Safdar Jung Musheer-ud-Daula Fakhrul Mulk, who built the Irrum Manzil in the 19th century have appealed the government to conserve it as the palace built atop a hill has beautiful architecture.
The descendants opposed the government's proposal to demolish the Irrum Manzil to make way for a new assembly building, TOI reports.
Nawab Shafat Ali Khan one of the heirs wrote a letter to the CM urging the palace should be protected at all cost.
In his letter to the CM, he wrote: "The maqbara of Fakhrul Mulk in Erragadda won the INTACH Heritage Award and Irrum Manzil, built atop a hill, has been visited by British dignitaries. The palace has beautiful architecture which reflects Hyderabad's rich heritage."
The palace is a major landmark in the city he pointed out.
Subscribe us on