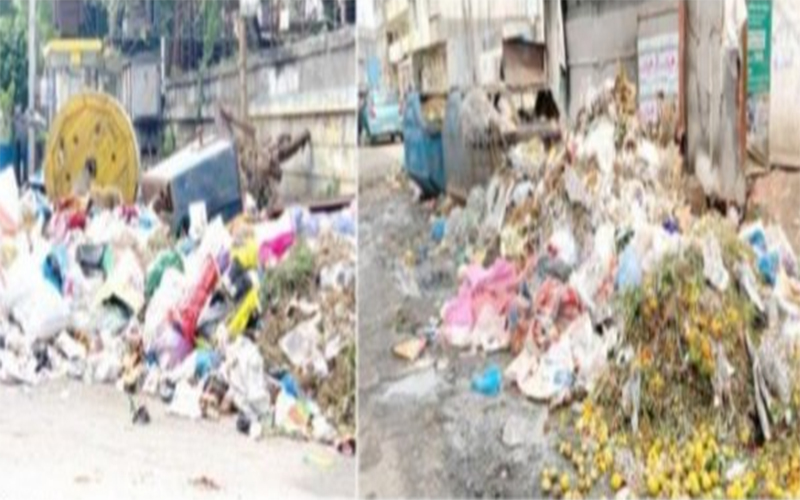 Hyderabad: Citizens of Hyderabad are asking the Chairman of Cabinet Sub-Committee on the cleanliness of city to pay attention to the heaps of garbage dumped everywhere on major roads.
It is very regrettable that municipal officials are not showing any concern for keeping city atmosphere neat and clean.
By seeing the garbage on important roads of the city, one gets an impression that perhaps GHMC staff are also on strike to extend support to TSRTC employees.
Lofty claims are made for keeping the city clean but there is no sense of cleanliness neither among the officials nor in the GHMC staff.
To quote a few examples, heaps of garbage could be found at Raitu Bazar Falaknuma, Moghalpura Water Tank, Mufeed-ul-Anaam High School, Kotla Aleja, Gulzar Houz, BSNL Office, Gowliguda Chaman, Princess Esin High School, Purani Haveli, High Court, Mouzzam Jahi Market and many such places.
There is no one to question the functioning of municipal authorities regarding this situation. It was reported that contractors are getting their bills passed on daily basis but they are not doing the work.
Subscribe us on