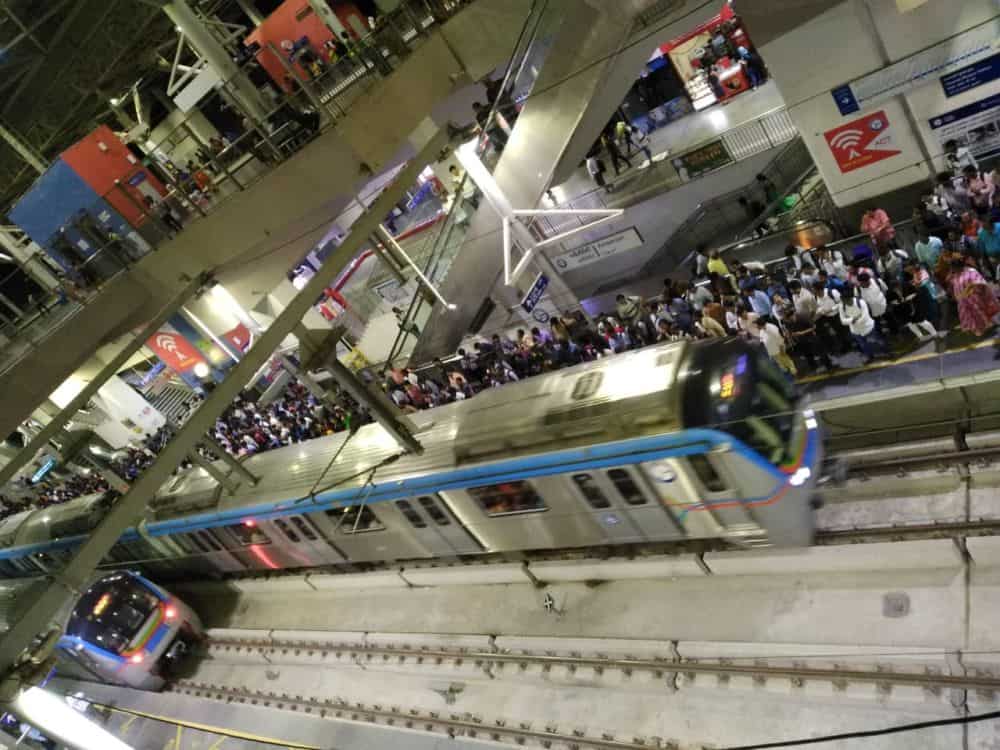 Hyderabad Metro witnessed about 4 lakh footfalls on Monday, leading to highest ridership ever since inception.
The ongoing TSRTC strike continues to channel more and more commuters to the Metro service, with the authorities announcing the latest figure in which the passenger count was in the all-time high 4 lakh range.
HMRL MD NVS Reddy said, "Ridership is expected to cross 4-lakh mark today, which is a new record. We have run four extra trains and 120 extra train trips today. This amounts to total 830 trips."
Due to the RTC strike and reopening of schools, heavy rush of commuters was witnessed in the Metro since morning. L&THMRL extended the peak hours during which the trains ran at a frequency of 3.5-4.5 minutes.
In non-peak hours, trains ran at 6 to 7 minutes frequency on the day. Extra train trips were organised to clear the rush.
Metro station shut down sans warning
Metro commuters on Monday morning were taken aback when police closed the Begumpet Metro station to foil Pragati Bhavan siege.
There was no prior intimation from the
Metro or police authorities regarding the shut down. Several commuters faced inconvenience due to the sudden stopping of services at Begumpet Metro.
Only notices reading "Begumpet station closed due to security reasons. Trains will not stop at Begumpet" were pasted at the Metro station. Neither were commuters allowed inside the station nor did the Metro halt.
The station was opened about four hours after the shut down.
Hyderabad Metro Rail Limited MD NVS Reddy said that the station was shut as security was tightened.
He soon gave instructions to open Begumpet station. Around 10 am, operations at Begumpet Metro station got normal. Commuter requested that henceforth such information should be shared with the public in advance.
By Mohammed Hussain mohammedhussain.reporter@gmail.com
Subscribe us on