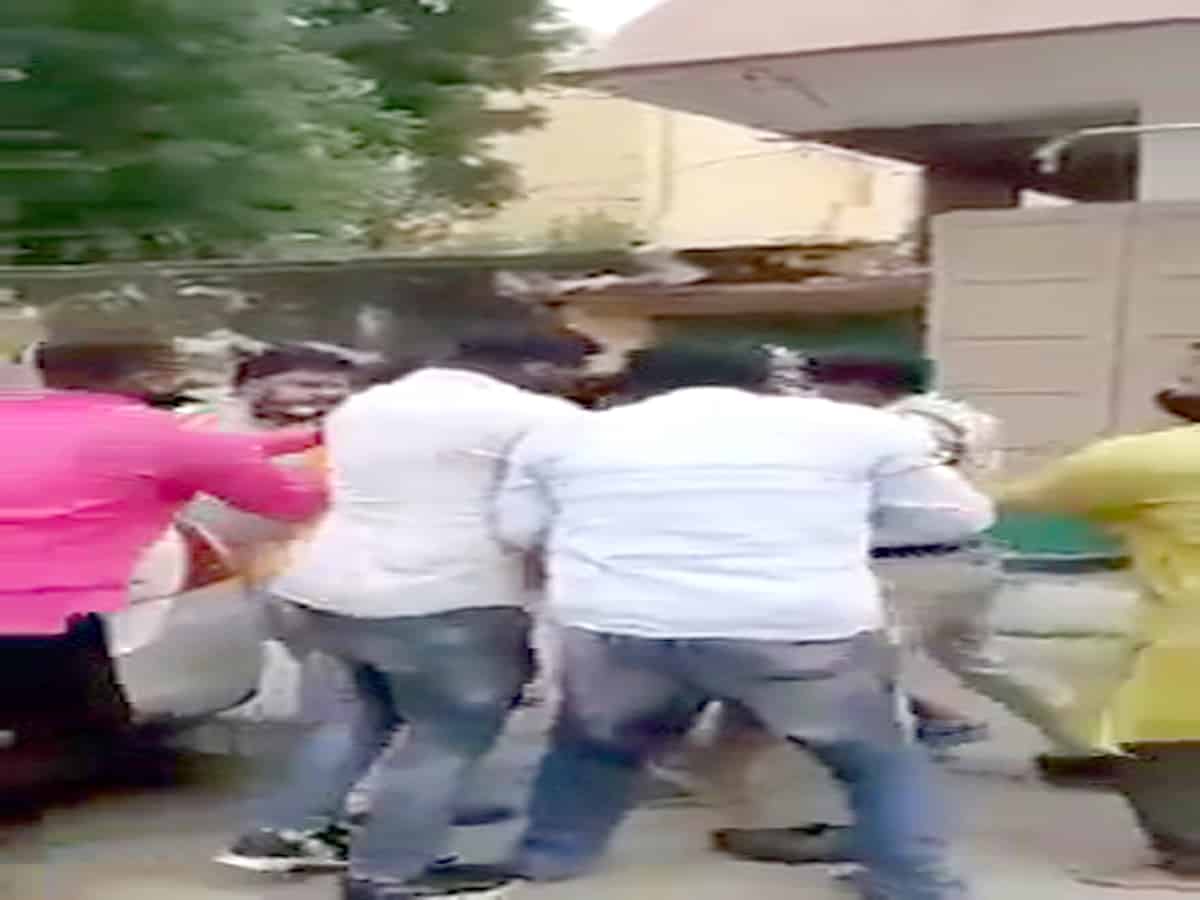 Hyderabad: Though Telangana decided to ban Ganesh celebrations this year in the form of pandals, mass gatherings and processions in the wake of the coronavirus pandemic. But the hate mongers are making efforts to communalize each and every incident of Hyderabad.
Amidst this, a video of two groups fighting next to a Ganesha idol went viral on the internet. Taking advantage of this video few miscreants tried to project the incident as people from other community prevented Hindus from installing a Ganesh idol by anti-Hindu goons.
One twitterati identified as Ashish Jaggi has uploaded the 1:10 minutes-long video on Twitter reads, as"This is happening in Hyderabad & not Pakistan Some local goons were opposing to the installation of Shri Ganesha's statue & damaged it too, then some brothers had to bash them KCR thinks that he's the next Nizam is teaming up with Razakars #AntiHinduKCR"
According to sources, on August 22 Vinod Kumar and Ale Jitendar Ex- Corporator BJP wanted to errect Ganesh pandal at Chapal Galli main road,Gowlipura.
But the owner of the premises Murali Dhar and his sons Nitish,Avish, Sheela objected them and demanded not to install Ganesh Idol at the same place.
Upon which a group of few BJP activists gathered and allegedly indulged in a argument and they wanted to forcibly install the 4 feet idol at the Main Road of Chapal Galli.
The sources further added that for the past twenty years Ganesh organisers used to install Ganesh idol on a permanent structure. Murlidhar had approached High court and got orders for removal of the structure upon which the GHMC authorities removed it.
Police Commissioner Hyderabad Anjani Kumar has warned the miscreants of strict action for spreading false and misleading information resulting in hate mongering.
Subscribe us on