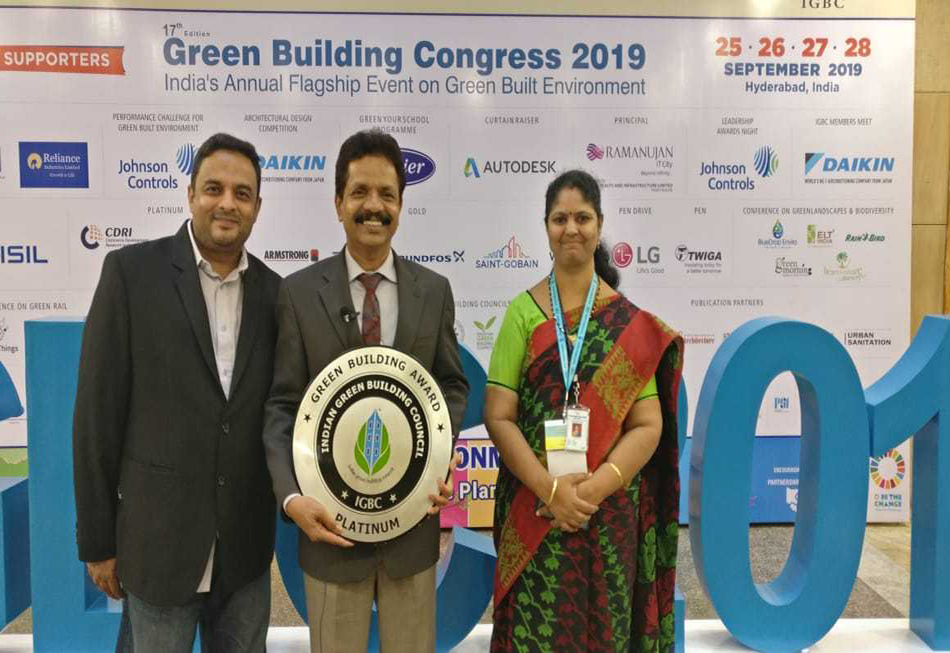 Hyderabad: The Hyderabad Public School, Ramanthapur branch was honored with Green School Platinum award.
IGBC set up the Green Schools Core Committee to develop a rating program to address school children from Kindergarten to Higher secondary. The committee comprises key stakeholders, including educationists, principals, school managements, industry representatives and architects.
Indian Green Building Council
The Indian Green Building Council (IGBC), part of the Confederation of Indian Industry (CII) was formed in the year 2001. The vision of the council is, "To enable a sustainable built environment for all and facilitate India to be one of the global leaders in the sustainable built environment by 2025".
IGBC Rating Systems
Green building rating brings together a host of sustainable practices and solutions to reduce the environmental impacts. Green building design provides an integrated approach considering life cycle impacts of the resources used.
An important development in the growth of green building movement in India is the launch of the IGBC Green Building Rating Systems for IGBC Green New Buildings, IGBC Green Existing Buildings, IGBC Green Homes, IGBC Green Schools, IGBC Green Factory Building, IGBC Green Townships, IGBC Green SEZs, IGBC Green Landscapes, IGBC Green Mass Rapid Transit System.
Project teams interested in IGBC Project certification must first register with IGBC.
Subscribe us on