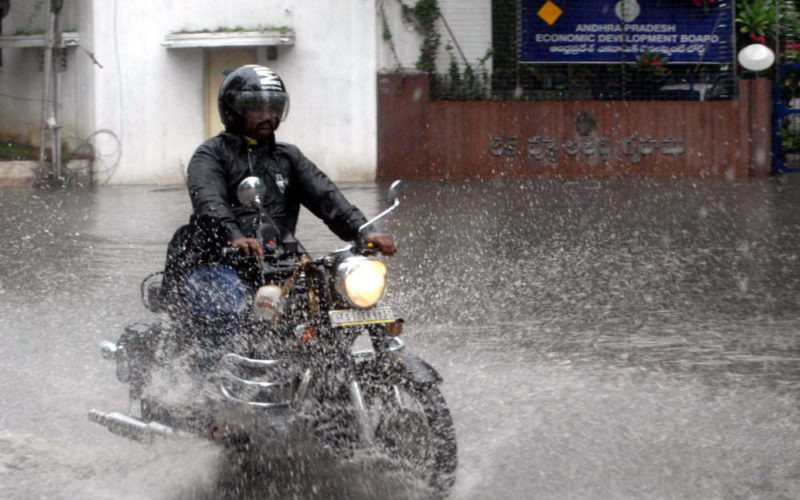 Hyderabad: The city witnessed light to heavy rains in the last 24 hours. It received 8mm of moderate rains.
However, some parts of Telangana also witnessed rain for the last two days.
The SkyMet weather predicted on and off rains with light to moderate intensity to continue over the city for the next 24 to 48 hours. Sky will remain mainly cloudy over the city for the next some days.
According to the SkyMet weather, August is the rainiest month for Hyderabad with an average rain of 207mm. This is much more rainfall than any other month in the year. So, August is quite a rainy period for the city.
We do not expect heavy rains to lash the city in the coming days also as the Low-Pressure Area which is going to develop over North Bay of Bengal and will move in a Westerly direction will not have much impact over the weather of Telangana – as quoted by SkyMet Weather.
At present, both maximum and minimum temperatures are above normal by two degrees. Now, the temperatures might fall marginally, and the weather will remain comfortable.
Subscribe us on