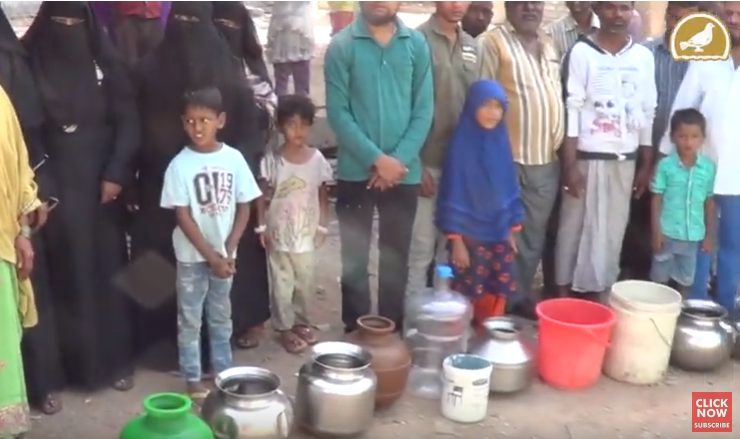 Hyderabad: Residents of Royal Colony, Balapur are struggling for basic facilities including drinking water, drainage pipeline etc. This colony came into existence 20 years back. The residents of this colony include Rohingyas.
It seems that concerned authorities are reluctant to resolve the issues that are being faced by the residents of the colony.
Residents of Balapur Royal Colony are forced to buy water. Instead of going to school, children are wasting their time in arranging water.
The shocking fact is that even after 20 years, not a single road was laid in the locality.
Residents of the locality alleged that colonies that come into existence under the supervision of local political leaders are getting all the basic facilities.
https://www.youtube.com/watch?v=_tJMtN3qouI
As per estimates, there are 15-20 thousand people are residing in the colony.
Talking to media men, residents said that they are facing difficulties for all basic needs. They are also facing mosquitos menace.
Subscribe us on