Hyderabad: Faced with hardships due to the COVID-19 lockdown and floods last year, more than 80% of families in the Old City areas reported loss of property, jobs, wages and health, revealed an NGO's survey of 7,200 homes. The findings also said that both factors played a major part in also pushing 80% of habitats into abject poverty as well.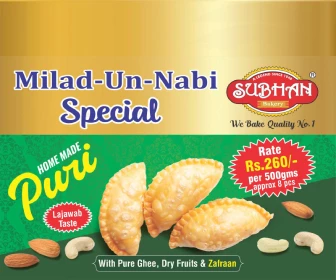 Last year, lakhs of homes, especially in Hyderabad's Old City, were first devastated by the COVID-19 lockdown that was imposed from March-end till mid-May. Post that, as things slowly began heading towards normalcy, the city was witnessed heavy rains which resulted in floods in low-lying areas. Localities like Shaheen Nagar, Osman Nagar, Al-Jubail Colony and Barkas were the worst hit, as many houses were completely destroyed.
The survey report by the Helping Hand Foundation, which interviewed residents of 20 slum areas, also revealed that one in three school-going children had also dropped out, and instead began working. The combination of the lockdown also impacted blue-collar workers, as 30% of them now are working as daily wage workers. The situation has been bleak for low-income households, as 100 of them have even resorted to begging, it stated.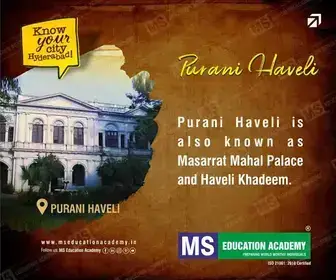 Lack of access to healthcare
More importantly, the HHF survey also showed that 70 percent of residents don't have access to affordable healthcare. In fact, during the flood relief, many donors also helped out victims by providing them with medicines. "30% of the inhabitants have said that they have suffered from skin-related disease after floods. Hypertension was found in 40% of adults, mainly men over 35 years," the report added.
It also found that lack of access to health facilities and unable to bear cost of medication was a cited as a
common reason for not complying with treatment. As many as 20 percent of adults, mainly women, were also found to be suffering with mental health issues and anxiety disorders due to the ongoing situation. HHF, in a statement, said that residents they don't have access to healthcare as there is a lack of government public health care centers or Basti Dawakhanas in slum areas which have been mostly affected in the Old City areas.
"Poor nutritional intake in children and women couple with stress is taking a toll on the health. 40% of women with 2 or more children are having PCODs, Fibroids and other Ovarian health issues in the areas surveyed. 1 in 3 children suffer from Anaemia and about 12 cases of children with congenital heart disease were identified in the survey who require surgical intervention," the HHF survey said.
The survey also revealed some "painful" data: that 33 percent of students aged between 10 and 17 years of age dropped out of school to supplement their household incomes. Most have taken up daily wage jobs like assisting pushcart vendor, helpers in hotels and mechanic shops etc. Moreover, almost all small traders who ran kirana and other small business including pushcart vendors in the slums have also closed down business and resorted to daily wage jobs, it added.

It may be noted that while health care centres, run by the state government, are maintained by the Greater Hyderabad Municipal Corporation, the entire Old City area is primarily run by elected representatives from the All India Majilis-e-Ittehadul Muslimeen, which always claims to champion the cause of Muslims in Hyderabad. It is to be seen how the government and public representatives respond to this survey.
Subscribe us on