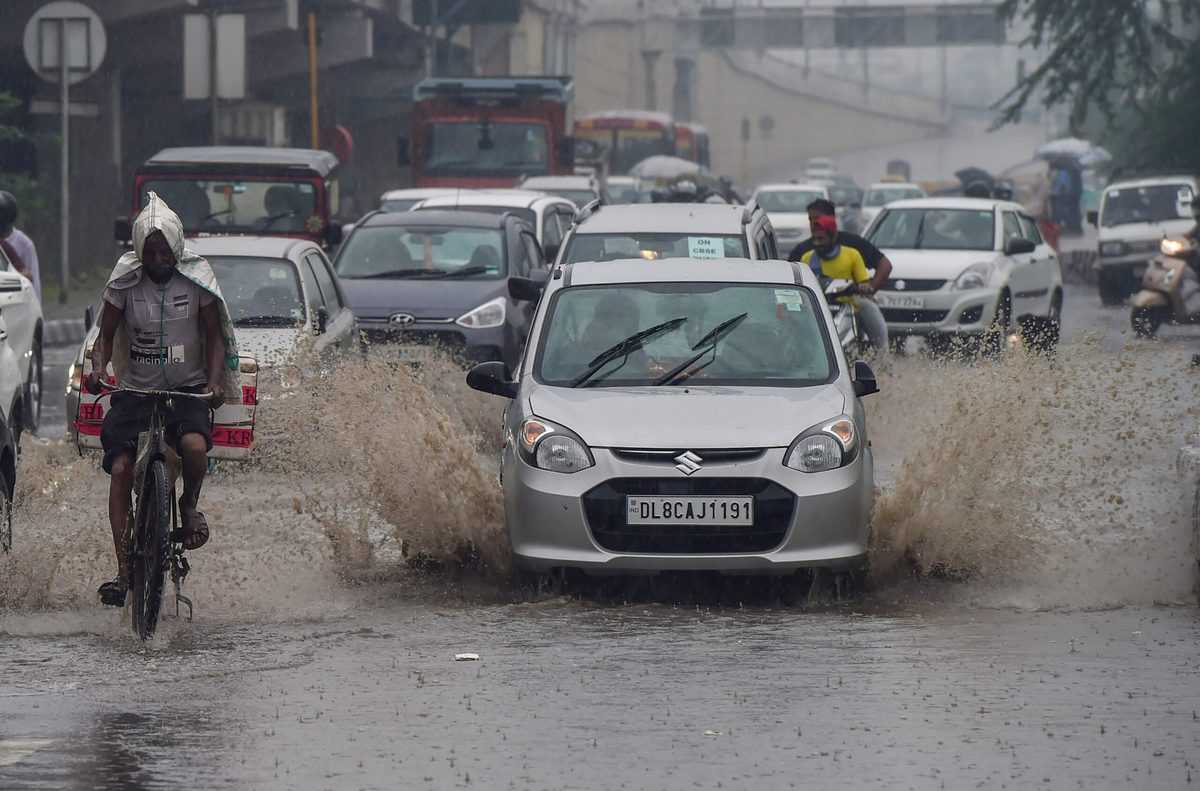 Hyderabad: The weather stations in Medchal and Malkajgiri recorded 102.3 mm rain till 7%30 pm where Saroornagar, Uppal, Bandlaguda and Gandipet rainfall was between 60 to 90.8 mm. However, in South Zone GHMC have areas like Chandrayangutta and Charminar recorded 50 to 60 mm of rainfall, the areas which were several affected by last week rainfall, due today's moderate rain these areas got again flooded with water.
"It's raining and in Al Jubain colony the water level is increasing again, we were back today morning from the relief camps to clear waterlogging and clean our houses but today's rain caused waterlogging into our houses," Mohd Zubair a resident of Al Jubail colony, said over a phone call.
Whereas, the Nadeem colony in Tolichowki got again inundated people who were thinking of going back to their houses remains in their relatives houses far away from Tolichowki.
 The met department stated similar thunderstorm actively would continue till October 21.
Parts of Telangana will experience light to moderate rain until October 21 as thunderstorms are set to shower over the region, said the India Meteorological Department in its weather forecast on Saturday.
As the earlier depression has moved to West Bengal, some parts in the Telangana are likely to receive light to moderate rain, said department officials.
On Saturday evening, Hyderabad once again witnessed heavy showers, three days after the city witnessed heavy floods which wreaked havoc across the city and in Telangana. About 50 people had died in the state while several areas were literally submerged after getting flooded. 
The IMD on Saturday issued a prediction for cloudy skies and thunderstorms, accompanied with lightning, to occur at isolated places over Telangana. Heavy rain likely to occur at isolated places in the districts of south Telangana till October 21.
The impact expected for these rain is water pooling, said IMD officials, who suggested restricted movements in the city.
Subscribe us on