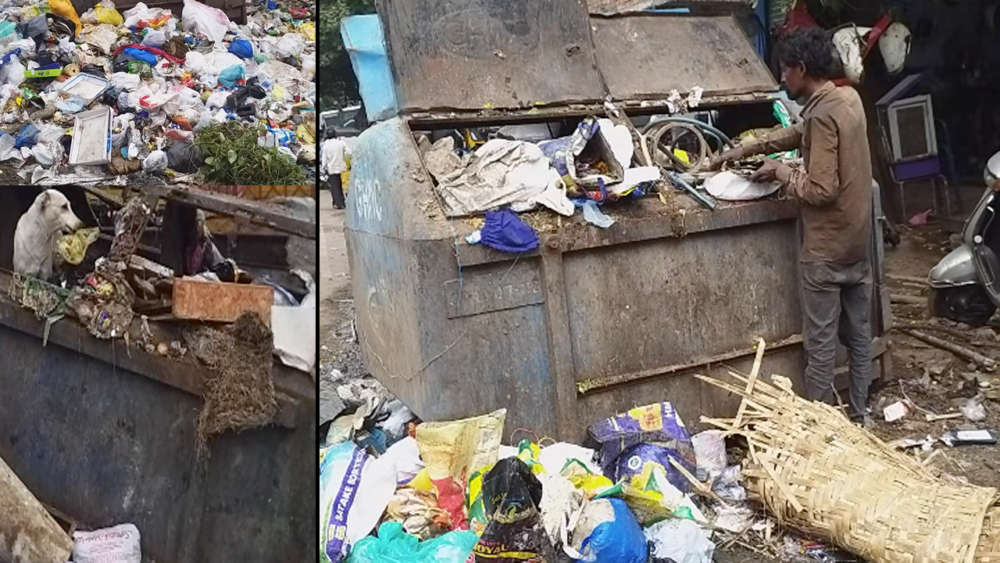 Hyderabad: Hyderabad Farkhunda Bunyad (Farkhunda meaning, beautiful, fortunate, and happy ) a chronogrammatic epithet given to the city in 1597. Hyderabad is also called the jewel of Deccan, and city of the Nawabs.
City faces many challenges
Contemporarily it is now described as 'work in progress". A euphemism for the haphazard manner the city is expanding resulting in traffic jams, waterlogging, raw sewers, heaps of garbage, mounds of trash, mountains of debris from demolition and construction work, giving life to all kinds of Vector-Borne Diseases like Malaria, Dengue, Chikungunya, etc.
It's no more Farkhunda, but is now Sharminda ( red-faced or embarrassed ) as snarling traffic jams that worsen during rains, drains clogged, roads underwater, sidewalks occupied by hawkers and unauthorized parking makes it a nightmare  to traverse the city roads
GHMC focuses on cosmetics
Ironically the Greater Hyderabad Municipal Corporation GHMC, responsible for the upkeep of the city is concentrating on cosmetics.
Constructing theme parks, water fountains and other fancy projects instead of taking up the task of cleaning the city of its increasing amount of garbage and unkempt nooks and corners of this once beautiful city. Contractors and builders show the least concern dumping construction debris for days and days on roads and byroads. Cable operators cut and prune branches of trees that disturb their overhead cables leaving the foliage for days before the GHMC gets to it.
Beautification of the city is as important as providing clean and healthy surroundings for the citizens. There is a growing concern even among residents of high-end residential areas of the spread of the infectious pathogen. Government, Corporate, private hospitals and clinics are reporting an alarming increase in a number of  Dengue cases.
Need to increase mobile squads
The GHMC has to increase its mobile squads in strength but also increase its operations to at least three to four visits to areas that are prone to larvae breeding.
The general public seems to lack awareness about disposing of waste accordingly. "Takeaways" have become a norm with hundreds of people especially for evening meals, who lack common care and concern to 'put away' the left over's in proper garbage bins provided by the GHMC.
By Syed Qamar Hasan
qamarhasan50@hotmail.com
Subscribe us on