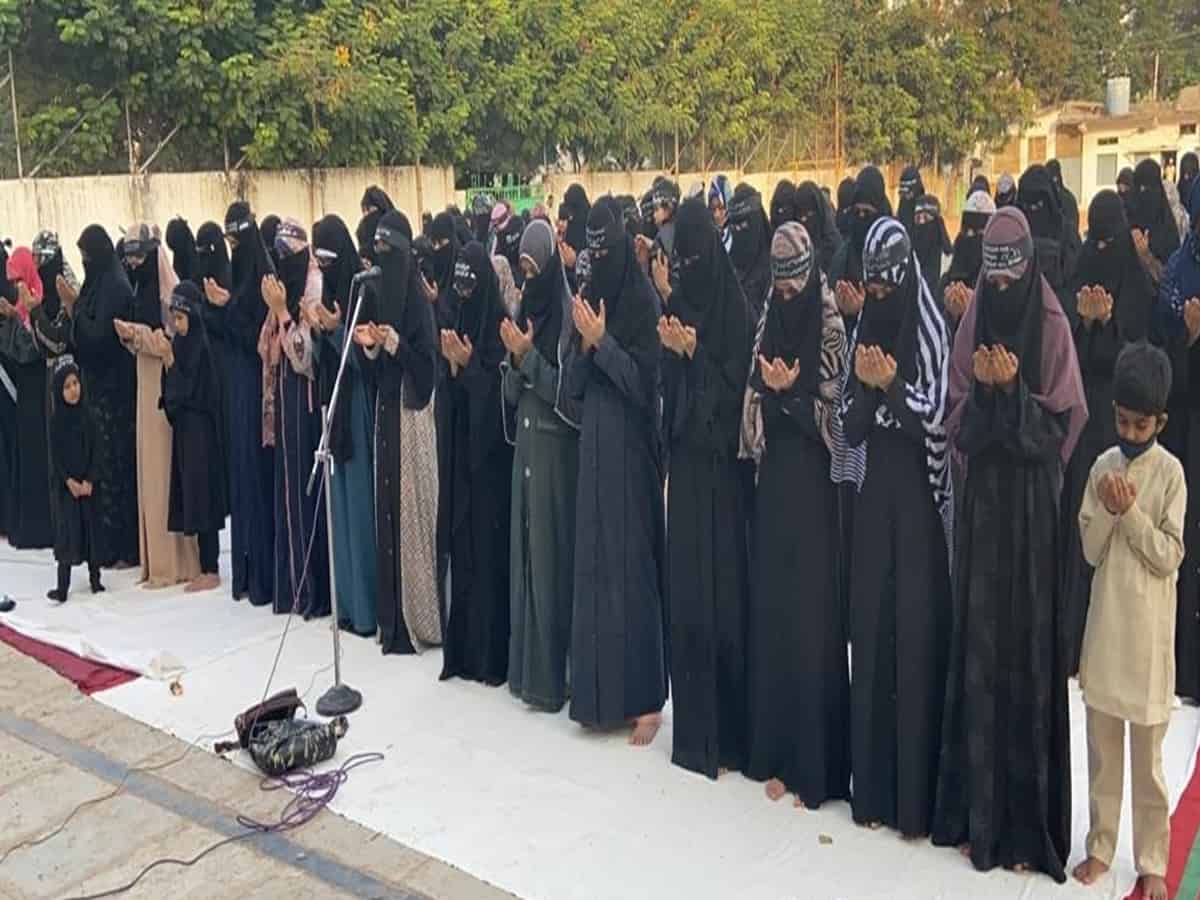 Hyderabad: A group of Muslim women on Saturday offered 'Qunoot-E-Nazila' (Special prayers) at Hazrat Ujale-Shah Eidgah grounds in Saidabad.
Marking the 28 anniversary of demolition of Babri Masjid, the women in Saidabad offered prayers for re-building the Masjid at Ayodhya.
A group of women belonging to Saidabad and other adjoining areas joined the Qunoot prayers.
The protesting women said that on December 6, 1992 the Historic Babri Masjid was razed illegally and as per a larger conspiracy. Despite that land belonging to Masjid was handed over for the construction of Ram Temple in a legal manner, but the Muslim community will never forgive the alleged perpetrators of demolition.
"There will be consistent efforts by the community members till the Babri Masjid is re-built at the same place" said one of the women protester.
Subscribe us on