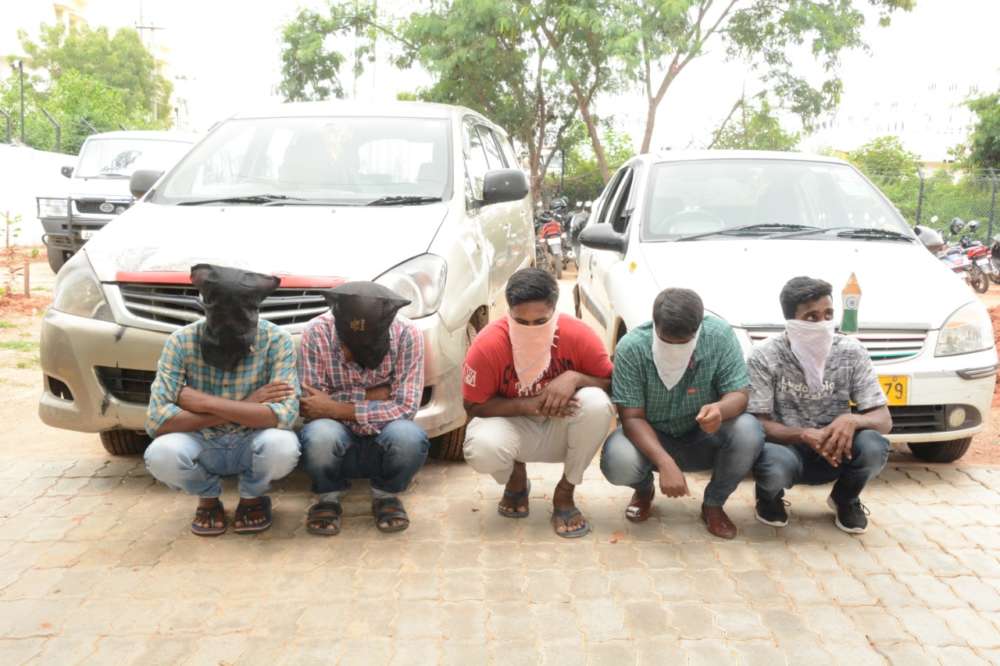 Hyderabad: Five persons who posed as policemen and robbed vendors on national highways and other state roads were arrested on Tuesday. Police recovered valuables worth Rs 22.08 lakh, including gold ornaments, foreign currency and other items from them.
Rachakonda Police Commissioner Mahesh Bhagwat said police has been keeping an eye on all illegal manufacturing, transporting, and storage of gutkha.
The accused were identified as Ananthula Veeranna, 38, Mogulla Naresh, 31, Gangadevi Prabhakar, 28, Syed Amer, 22, and Mohammed Fareed, 25, said police, adding that one more suspect, Rajnikanth, is absconding.
Veeranna and Naresh had once been arrested while transporting gutkha. After release, they formed a gang, started posing as police personnel and looting other persons who were transporting gutkha to Hyderabad, police said.
On September 19, posing as police personnel, they looted two cars. Police said they robbed one group of Rs.1.5 lakh and took them to ATMs from where they forced the victims to withdraw more money. They also took US$ 1800 that one of the victims had, apart from gold ornaments and the gutkha consignment.
Subscribe us on