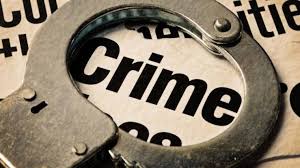 Hyderabad: In a drive against offenders to reinforce a sense of safety and security among the business community, Commissioner of Police, Rachakonda Mahesh Bhagwat on Saturday detained three members of a burglary gang. The gang was involved in a theft at a Jewelry shop. They were arrested under PD Act and sent to the Central Prison in Cherlapally.
On 3rd October, the gang visited Vinayaka Jewellery shop located at A.S. Rao Nagar in the guise of customers. The gang had carried out a recce. In the night they intruded into the shop by making hole from side of electric generator room. When the alarm system alerted the shop keeper, he rushed to his shop and saw the accused from a distance. After noticing the shop keeper the accused decamped with booty in an auto-rickshaw.
The police after identifying the accused in CCTV footage have found that the offenders have boarded Patna train. Police reached Dhanapur Railway station on 5th October. There the police officers with the due assistance from GRP and RPF arrested the four accused and recovered stolen booty. Police arrested accused Aftab Alam and Mehandi Azeem. Another suspect Azam is found absconding.
The police have seized 11 tola gold ornaments, Rs 31,160 cash, one auto-rickshaw and cell phones costing around Rs 3 Lakh from their possession. They were remanded to judicial custody.
Police said that the gang members are native of Arariya District of Bihar.
Subscribe us on