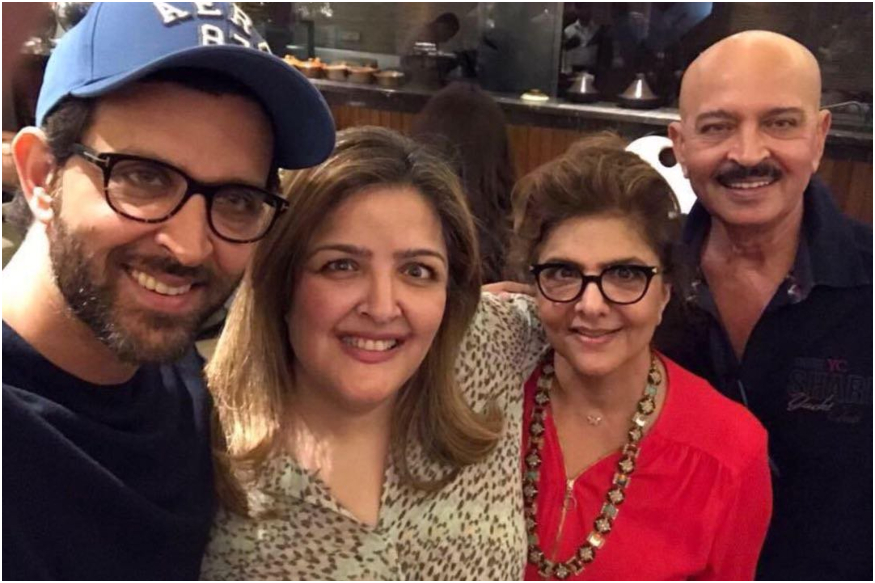 MUMBAI: Hrithik Roshan's sister Sunaina Roshan has been making headlines for quite a while now.
After Kangana Ranaut's sister Rangoli Chandel made some shocking allegations against Hrithik's family accusing them of physically assaulting her sister for being in love with a Muslim journalist called Ruhail Amin, Sunania has explained matters at length in an interview with Pinkvilla.
Speaking to the portal, Sunaina said how her dad, filmmaker Rakesh Roshan slapped her when she confronted him about her relationship. Neither Hrithik nor anybody was okay with it.
"Last year (I fell in love) and because I was in love with a Muslim guy, my father slapped me and told me that the guy I loved was a terrorist, which Ruhail isn't," the portal quoted Sunaina as saying.
"I didn't want to talk about this but I want them to accept Ruhail right now because they are making my life hell and I cannot tolerate it… They don't want me to meet him. I don't know about marriage but right now I want to be with Ruhail. Just because he is Muslim, they cannot accept him," she added.
Rangoli, in a series of tweets on Wednesday added that Hrithik is trying to put his sister behind the bars. She also claimed that Sunaina has sought Kangana's help in the matter.
"Sunaina Roshan is asking Kangana for help, her family is physically assaulting her because she is in love with a Muslim man from Delhi, last week they got a lady cop who slapped her, her father also hit her, her brother is trying to put her behind bars..(contd)," her tweet read.
https://twitter.com/Rangoli_A/status/1141203471514816512
In the second tweet, Rangoli wrote, "Contd)… I fear her dangerous family might harm her, we want to make this public because Sunaina calling Kangana and crying all the time, Kangana doesn't know how to help her… (contd),"
https://twitter.com/Rangoli_A/status/1141203693078847488
"(Contd)…. so now she has blocked her number but we fear for her safety, everyone has a right to love whoever they want, hopefully, this will scare Roshans and they back off."
https://twitter.com/Rangoli_A/status/1141203788746727424
A few days back, Rangoli slammed Sunaina in a series of tweets where she wrote about how Sunaina constantly messages the two sisters apologising for not standing up for them while her brother Hrithik accused Kangana of suffering from bipolar disease.
With agency inputs
Subscribe us on