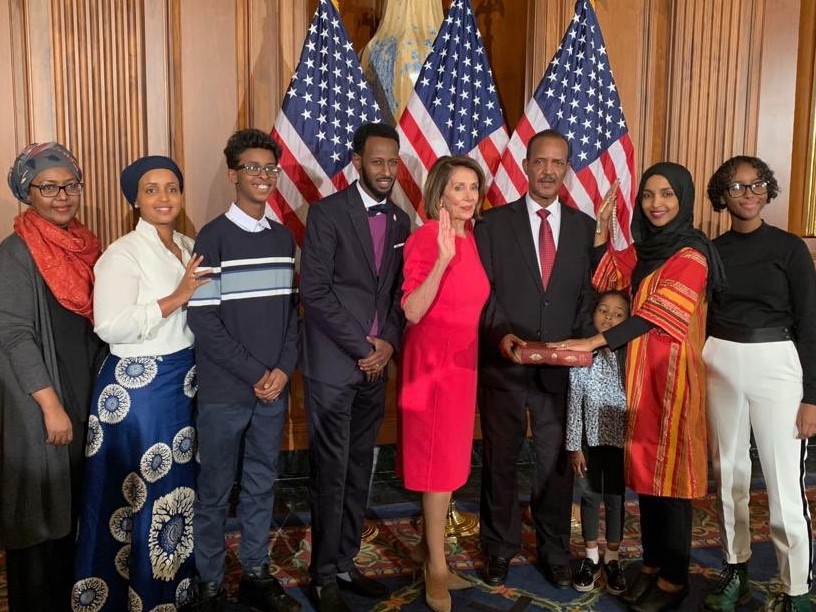 Washington – The 36-year-old US representative from Minnesota's 5th Congressional district Ilhan Omar became the first Somali-America, one of two Muslim women among the unprecedented number of women lawmakers elected to the US House of Representatives.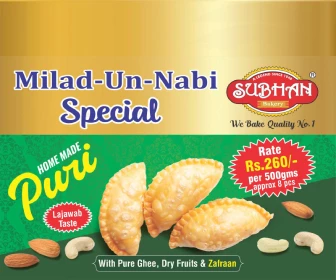 In statement issued after the sworn-in ceremony, Ilhan also the first woman to wear a Hijab or a head cover worn by Muslim woman, putting an end to 181-year-old ban on wearing any type of headwear on the floor, said she would fight Trump administration's efforts to divide the American public and reject Trump's 'hatefull' border wall, Quartz Africa reported.
The house floor is extremely wholesome right now ➡️ @RashidaTlaib @IlhanMN #DemsTakeTheHouse pic.twitter.com/Cwq4ovAHe0

— People for Bernie (@People4Bernie) January 3, 2019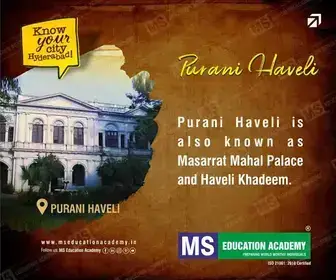 She was accompanied by her father, husband, and three children. Ilhan came to the chamber wearing a red and orange-dyed traditional Somali turban and was later sworn in donning a black one.
The decision to change the nearly two centuries old rule on headwear had angered many conservatives, even as Ilhan pushed for its removal ahead of her oath.
Back in November, she tweeted: "No one puts a scarf on my head but me, It's my choice—one protected by the first amendment."
Ilhan swore on a copy of her later grandfather's Qur'an on Thursday. She grew up in Dadaab refugee camp in Kenya after fleeing Somalia during the war.
Arrived with her family in the US in the year 1995 at the age of 14, she took interest in US politics when she became the translator for her grandfather during democrat caucuses.
https://twitter.com/IlhanMN/status/1080597207563321344
The path to the US House of Representatives was not an easy one yet Ilhan made it fighting the trolls and misinformation both in the US and abroad, including reportedly those coming from Muslim countries like Saudi Arabia and the United Arab Emirates.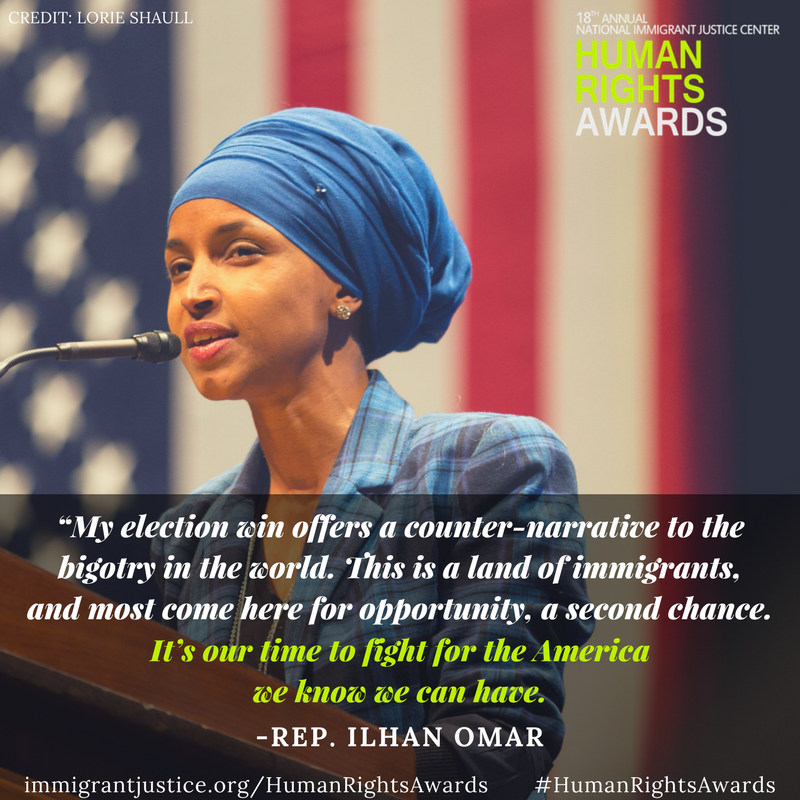 Ilhan casting her vote for Nancy Pelosi as the speaker of the House, helped in passing two bills to reopen the government currently in shutdown.
"From a refugee camp in Kenya to the Capitol, this story has come full circle," Ilhan said. "This is America I believe in, and the one I will never stop fighting for."
Subscribe us on