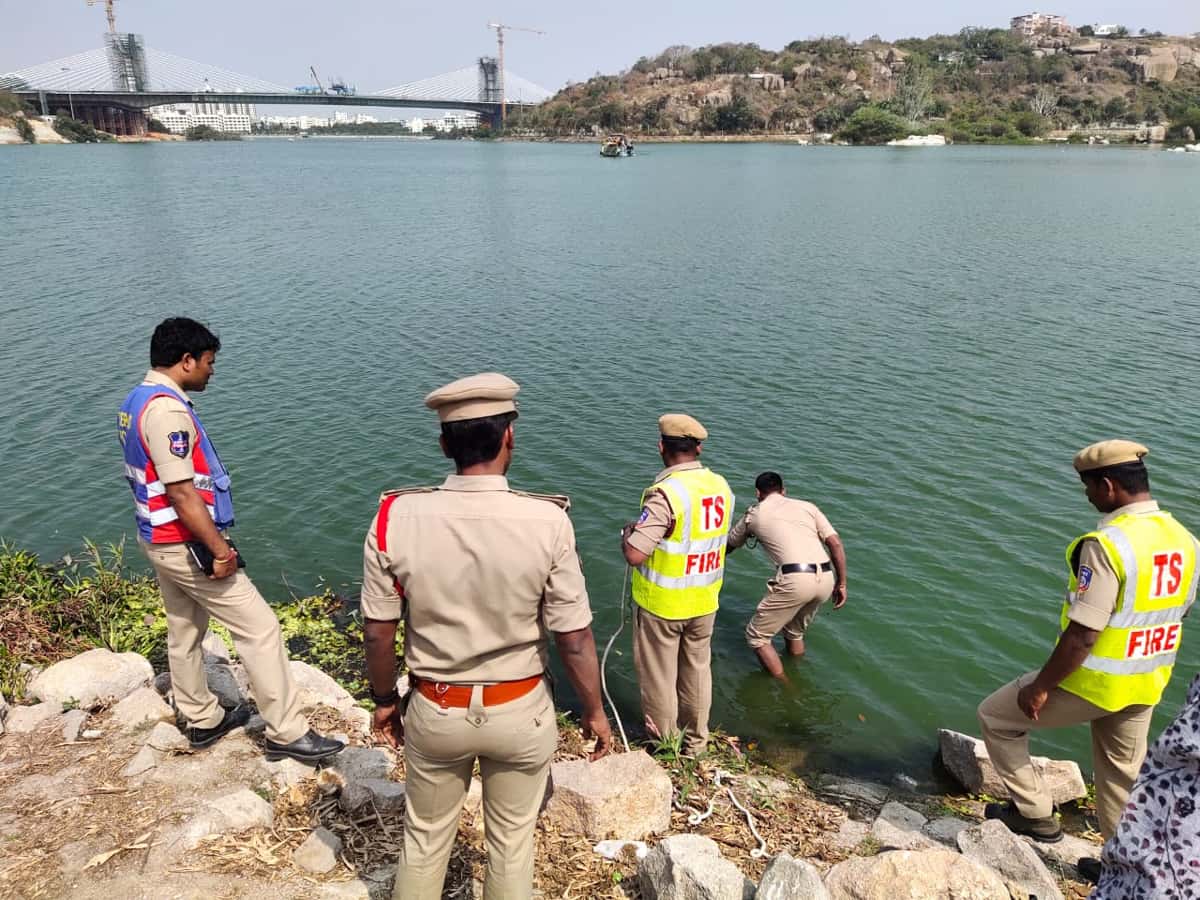 Hyderabad: A 17-year-old boy Mohammed Imran who leads prayers at the Qutub Shahi Masjid close to Durgam Cheruvu drowned in a lake on Sunday night. On Monday afternoon, the body was fished out of the lake.
Around 6:30 pm on Sunday, after leading the Maghrib prayer at the mosque, he did not return till 10 pm. Upon searching for him, his father Mohammed Zahur Mia — also an Imam — found his son's mobile phone in the mosque and clothes at the banks of the lake.
Mohammed Zahur did not find his son and later lodged a missing complaint at Raidurgam police under the Cyberabad police commissionerate. Later the Disaster Response Force (DRF) team and Clue team arrived at the lake. Due to the darkness at night, they were unable to find Imran. On Monday morning, the DRF team again started searching for Imran and found the body around 3:30 pm.
A suspicious death case was registered under section 174 of the Code of Criminal Procedure (CrPC ). Also a First Information Report (FIR) has been filed by the family members at the Raidurgam police station.
Mohammed Imran, a native of Kallaru Mandal of Sangareddy District, was a resident of Prashanti Hills, Raidurgam
The body has been shifted to the Osmania Hospital for a post-mortem and his case is being investigated by the police.
Osman Mohammed Khan, the Vice President of the Greater Hyderabad Congress Committee, alleged that the Mohammed Imran was killed as many builders seek to encroach upon the land on which the mosque is located.
mohammedhussain.reporter@gmail.com
Subscribe us on