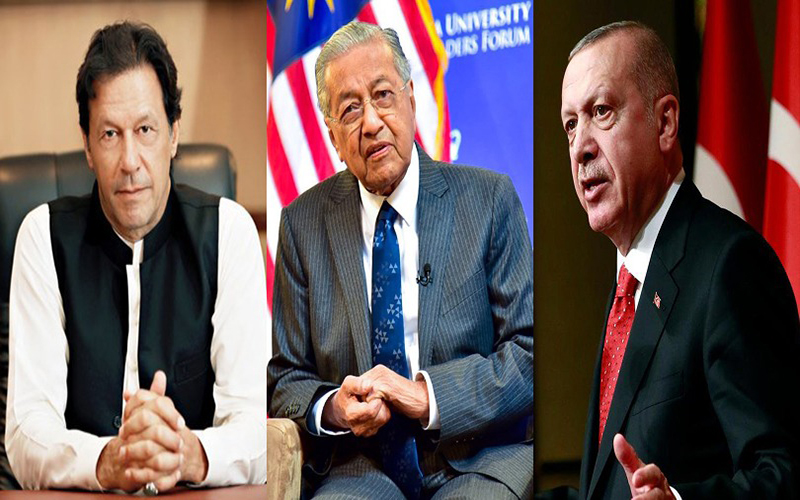 New York: Prime Minister of Pakistan, Mr. Imran Khan, President of Turkey, Mr. Recep Tayyip Erdogan and Prime Minister of Malaysia, Mr. Mahathir Mohamad joined hands to counter Islamophobia.
They decided to launch an English language channel to confront the challenges posed by Islamophobia.
Imran Khan's tweets
Disclosing the decision taken at the meeting, Mr. Imran Khan tweeted, "President Erdogan, PM Mahatir and myself had a meeting today in which we decided our 3 countries would jointly start an English language channel dedicated to confronting the challenges posed by Islamophobia and setting the record straight on our great religion – Islam".
He also tweeted, "Misperceptions which bring people together against Muslims would be corrected; issue of blasphemy would be properly contextualized; series & films would be produced on Muslim history to educate/inform our own people & the world; Muslims would be given a dedicated media presence".
Erdogan raises Kashmir issue in UN
It may be mentioned that earlier, Mr. Erdogan had raised the Kashmir issue in the United Nations. He said that despite the UN resolutions "eight million people are stuck" in Indian Kashmir.
Later, Mr. Imran Khan thanked Mr. Erdogan for raising the Kashmir issue.
Subscribe us on