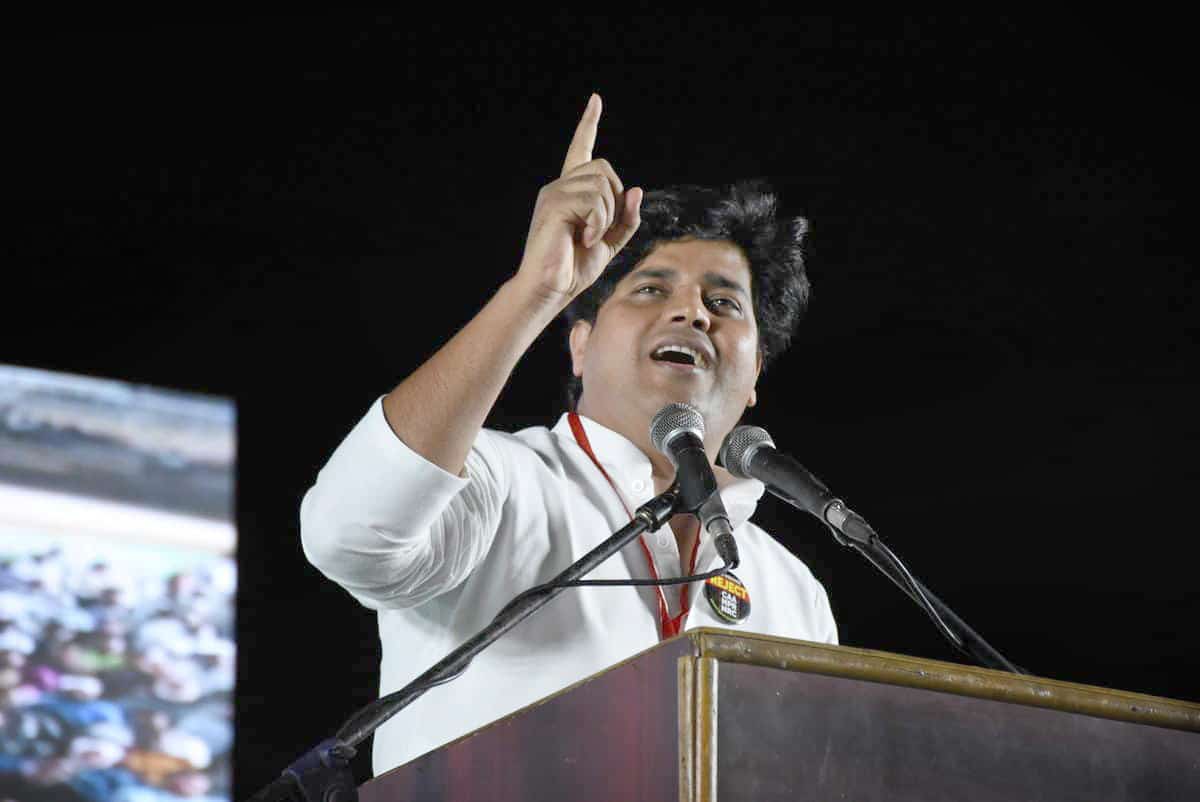 Taking a cue from the poet of the east Allama Iqbal, revolutionary poet Imran Pratapgarhi recites a dua on the lines of Allama Iqbal's famous 'duayia nazm' (prayer poem) 'Bachhe ki dua' using the first verse 'Lab pe aati hai dua' in his own prayer invoking God to end the coronavirus pandemic.
Making a fervent appeal to God, Imran says listening to the news about the dead bodies piling everywhere, his heart is breaking and he is losing breath. He says since His servants didn't listen to His Commands, God has sent this pandemic. Then the poet pleads to God to give shifa (recovery) to the sinners.
Imran is sure that if He wants, by casting an eye of Mercy, God can set everything right in a jiffy. Calling the God the baghbaan (gardener) of the world, he requests God to protect the garden (world), every flower (men) and bulbul (women) of the world.
The lyrics of the poem:
Lab pe aati hai dua banke tamanna meri
Sun le to aaj ye faryad khudaya meri
Tootta jaata hai dil, saans thaher jaati hai
Har taraf laashaun ke uthne ki khabar aati hai
Ahle duniya nay teri baat nahi maani hai
Tu hai naraaz to veerani hi veerani hai
Lab pe aati hai dua banke tamanna meri
Sun le to aaj ye faryad khudaya meri
Wo bala aayi, wo aafat, wo musibat aayi
Saare aalam ko bachane ki zaroorat aayi
Tu agar chaahe to har baat ko behtar karde
Eik nazar daal ke halaat ko behtar karde
Lab pe aati hai dua banke tamanna meri
Sun le to aaj ye faryad khudaya meri
Har taraf sirf andhera nahi dekha jaata
Roz is darr mein izafa nahi dekha jaata
Tu jo chaahe to bura waqt bhi tal jaega
Raat ki kokh se suraj bhi nikal jaega
Pyar ki, amn ki, himmat ki dawa de Maula
Ham gunhagaaraun ko thodi to shifa de Maula
BaghbaaN apne har eik gul ki hifazat karna
Har ghadi baagh ki bulbul ki hifazat karna
Lab pe aati hai dua banke tamanna meri
Sun le to aaj ye faryad khudaya meri
Subscribe us on