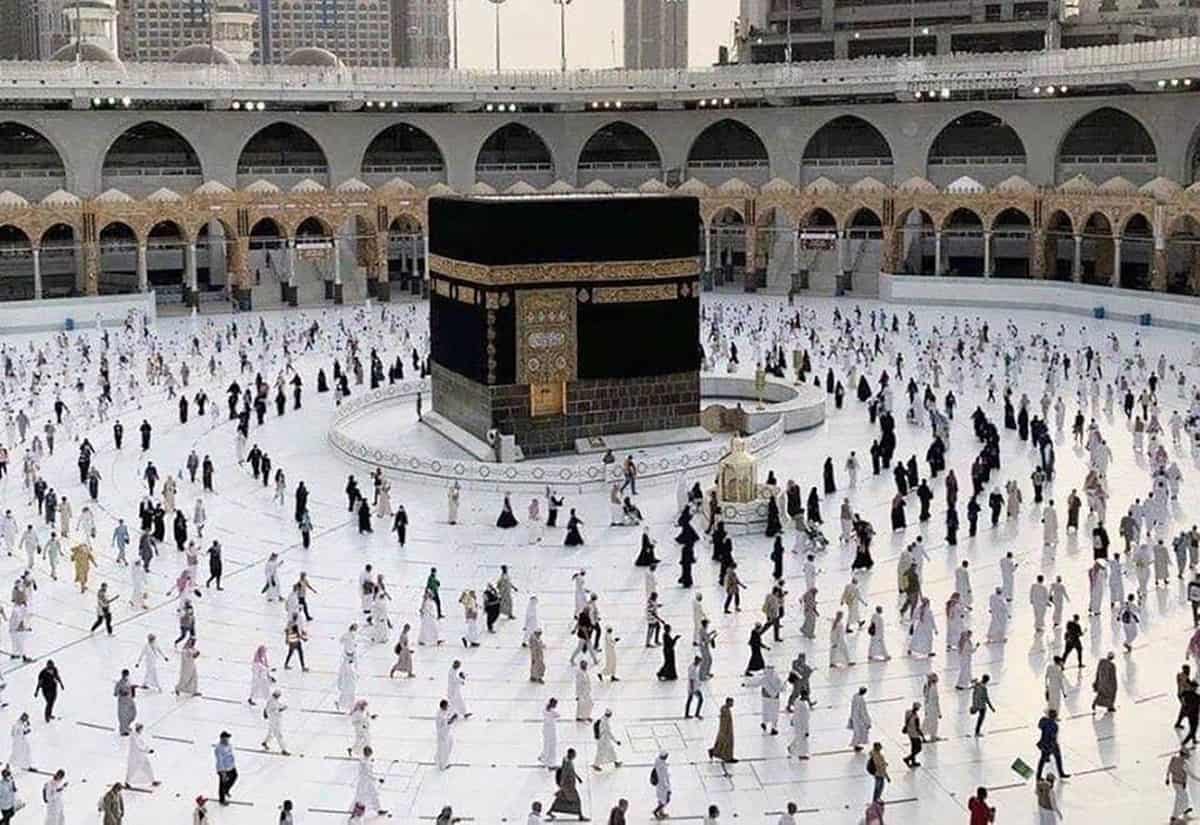 Hyderabad: There is no likelihood of Umrah facility being restored for the pilgrims of India in the month of Rabiul Awwal as Saudi authorities are not likely to issue visas to Indian pilgrims.
Saudi Arabia has planned to issue visa for Umrah pilgrims around the world from Rabiul Awwal 15 but at the same time it is also being said that pilgrims belonging to the countries who have more number of coronavirus cases will not be permitted to perform Umrah.
Lakhs of pilgrims from India, Pakistan, Bangladesh and other countries visit Makkah Mukarrama and Madina Munawwara in the month of Rabiul Awwal as it is the birth month of Prophet Muhammad peace and blessings be upon him. After Zulhijjah and Ramadan, Rabiul Awwal is the month in which maximum number of pilgrims visit Haramain Sharifain. But this year Indian intending pilgrims will face disappointment.
Haramain Sharifain was closed for almost seven months as precaution due to coronavirus pandemic. But Umrah services were resumed 2 days ago permitting Saudi citizens and residents to enter the mosque during this first phase of reopening.
Saudi government has announced that pilgrims around the world will be e allowed to perform Umrah from 15th of Rabiul Awwal but at the same time it also announced that pilgrims from countries deemed safe will only be permitted. Visa will not be issued to the pilgrims of those countries where large number of coronavirus cases has been recorded.
According to sources, there is no likelihood of Umrah services being restored for Indian pilgrims immediately hence intending pilgrims of Umrah are advised to avoid booking for Umrah and do not fall prey to the fraudsters.
The kingdom held a dramatically downsized, symbolic Hajj pilgrimage in July due to concerns that it could easily have become a global super-spreader event for the virus. Pilgrims were selected after applying through an online portal and all were residents or citizens of Saudi Arabia.
Subscribe us on