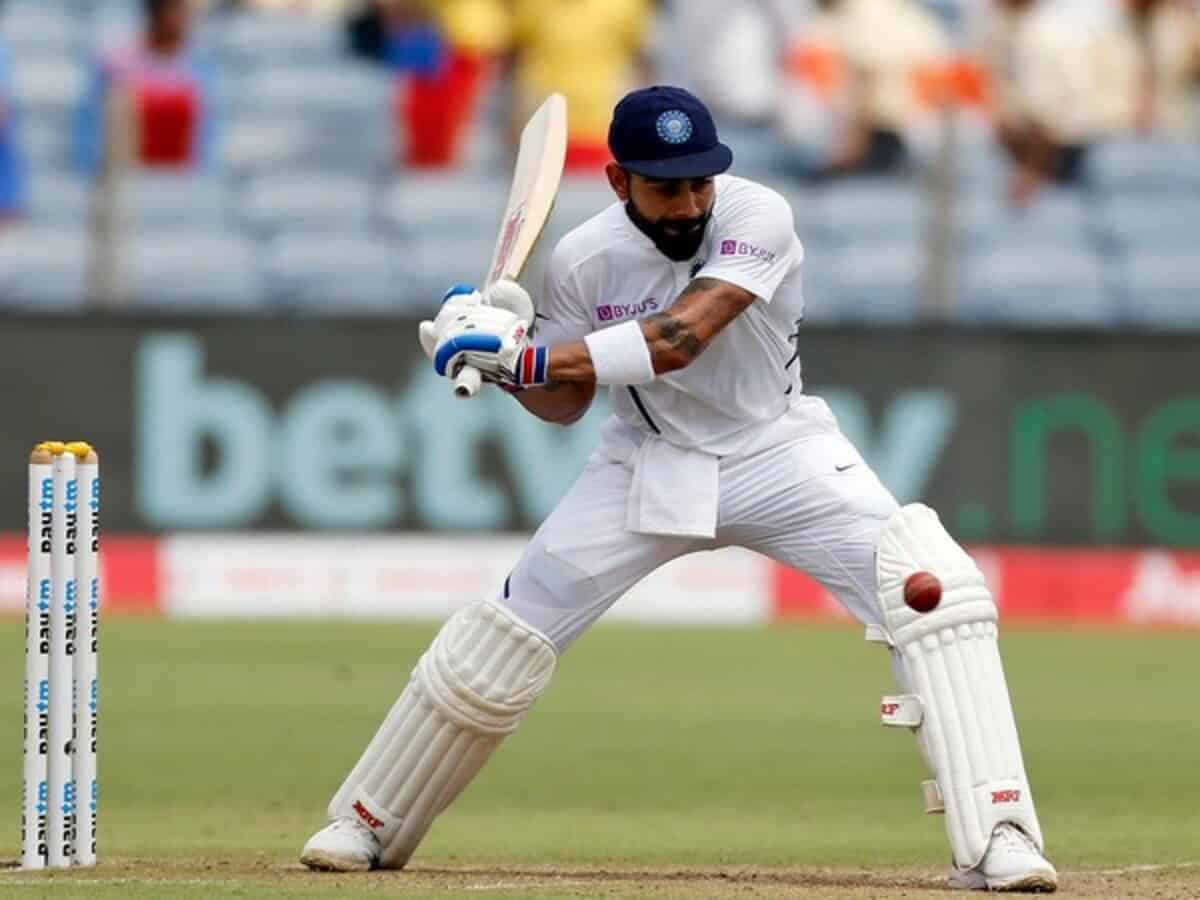 Virat Kohli has scripted a success story in cricket like no one else had done before him except perhaps the incomparable Sachin Tendulkar.
In 2020, the International Cricket Council (ICC) named Kohli as the male cricketer of the decade. Kohli has contributed to India's important successes, including the team's triumph in the 2011 World Cup and the 2013 Champions Trophy. Recently he came roaring back to form and silenced his critics with a perfectly crafted 186 against Australia in the Test match at Ahmadabad.
Kohli was honoured with the Arjuna award in 2013, the Padma Shri in 2017 and the coveted Rajiv Gandhi Khel Ratna award in 2018. In 2016, he was ranked as one of the world's most famous athletes by ESPN. Time magazine included him in its list of the 100 most influential people of the world. In 2020 his estimated earnings were about $26 million and he is followed on Instagram by top Bollywood stars. What qualities made him so successful in his career?
All this happened because of his obsessive determination to raise the standard of game from an early age. He has an inborn love for cricket which was encouraged by his father. He joined the West Delhi Cricket Academy where he was coached by Rajkumar Sharma. According to the coach the nine-year-old Kohli displayed unbelievable talent.
But talent alone is not enough. There has to be commitment and consistent hard work. In these qualities too, Kohli was not found lacking. Hyderabad's R. Sridhar who served as fielding coach of the Indian team for seven years has observed Kohli from close quarters for a long time. Sridhar has written a book in which he has described his experiences with the Indian team.
According to the coach, Kohli has a fanatical devotion to excellence that is rarely seen. In 2014, when M.S. Dhoni was injured, Virat Kohli was given the task of wearing the captain's mantle against Australia. On his very first day as captain he told the team to use the same methods that he himself had used. He told the players to take practice as seriously as they took a match. "When you wake up in the morning, you must think of your practice at the nets. Who will be the bowlers who will bowl to you? How will you tackle him? Do they have any weaknesses you can exploit? These are the questions that should be going on in your minds even before you begin your practice," Kohli told his players.
As a captain, Kohli was second to none. He taught the team how to enjoy pressure and not to wilt under it. According to coach Sridhar, Kohli would always want the most severe and hard drills during practice. Kohli's motto was that only if you prepared thoroughly for the hard stuff then you were fully prepared. Virat brought fearlessness, passion and intensity into his leadership style. And he demanded the same attitude and approach from every member of his team.
Kohli's dedication to fitness is of a very high level. It was his stupendous resolve that helped him to rise during his initial years in the sport. From a young age he gave up ice creams and sweets. His carefully modulated diet plans, his workouts in the gym and his high-octane performances, made him an inspirational figure for all other cricketers. With single minded diligence he has always maintained his weight at 69 kilos and his waist at a trim 32 inches.
New Zealand's greatest batsman Martin Crowe summed up Kohli perfectly when he said several years ago: "Kohli combines within himself the intensity of Dravid, the audacity of Sehwag and the range of Tendulkar. Along with all that he also has great intelligence and fighting spirit."
Those words aptly describe the personality and character of India's most accomplished batter after Tendulkar. It is likely that he will maintain his physical and mental fitness for several more years. Kohli is the Cristiano Rolando of cricket and we may see more records flowing from his bat in the coming years.
Subscribe us on