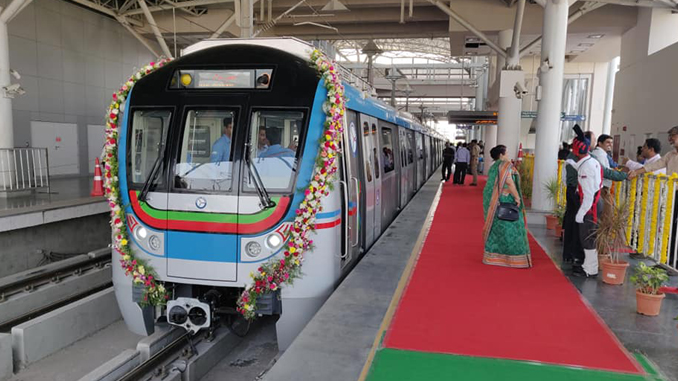 Hyderabad: Culture Language Indian Connections (CLIC), in association with HMR (Hyderabad Metro Rail), L&T Metro, Telangana Tourism and Department of Language & Culture, is organizing "International Snacks Festival" on August 30, 31 and September 1 at four Metro Stations at Uppal, Ameerpet, Hitech City, and MGBS.
Participants from over 10 Indian communities and eight international communities will be participating in the festival from 3 pm to 9 pm daily for the three days. There will also be a showcase of Cultural Program from different communities, including international participants from Ethiopia, Argentina, Spain, Sudan, Switzerland, South Korea and China.
Addressing the media, CLIC Hon'ble Secretary Burra Venkatesham explained entire perspective about the festival. He said the festival in Metro was being organized for the first time in India with the same spirit as the International Sweet festival organized by CLIC every year during Sankranti festival. He recalled with his experience that the festival is all about women empowerment and the event is only a reason to create bonding and bonhomie with various communities in one platform. The platform is also to encourage the home-makers to display and sell their home-made food products.
HMR MD NVS Reddy explained as to how the metro station can become an epic centre towards promoting Indian Culture and Heritage. He extended all support to the festival and said HMR and L& T Metro will offer the space and all infrastructural support to make the festival a grand success. Abhijit Bhattacharjee and Veena Reddy also spoke.
NSS
Subscribe us on