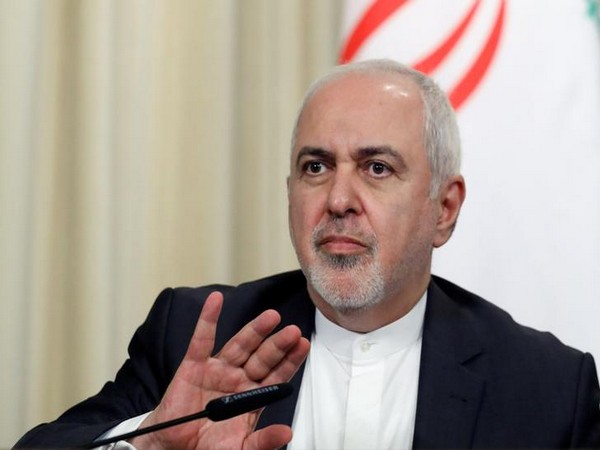 New York [USA]: Iran's Foreign Minister Javad Zarif has raised prospects of a new nuclear deal with the US that would see exemption of permanent sanctions in exchange for Tehran's permanent denuclearisation process.
Zarif proposed an agreement which would "augment" the 2015 nuclear agreement, from which US President Donald Trump pulled out his country in May last year.
"Iran would be prepared to sign an additional protocol, allowing for more intrusive inspections of the country's nuclear facilities at an earlier date than that set out in the 2015 deal. The country's Supreme Leader, Ali Khamenei, would also enshrine a ban on nuclear weapons in law," Zarif told CNN's Christiane Amanpour.
"In return, Trump would need to lift sanctions on Iran, and have the step ratified by Congress," he said.
Zarif insisted that Iran was never a nuclear weapons' country.
"We are prepared, if President Trump is serious about permanent for permanent. Permanent — Iran was never a nuclear weapons state, but permanent denuclearization as they like to hear it," he said.
Under the 2015 deal, lifting of Iranian sanctions would be sent to the US Congress for ratification in 2023. A sanction relief could diminish Iran hardliners' fear that a new pact with a US government could be cancelled after the next presidential election.
Meanwhile, Zarif did not rule out the possibility of a meeting between Trump and Iranian President Hassan Rouhani on the sidelines of the 74th UN General Assembly session this week.
Asked if the two leaders would meet, the foreign minister said, "Provided that President Trump is ready to do what's necessary."
In his address at UN General Assembly, Rouhani is expected to outline plans for "de-escalation" in the region.
"We believe we need to start working together for peace, for confidence-building, for de-escalation, for exchanges, and even for a non-aggression pact," Zarif remarked.
Subscribe us on