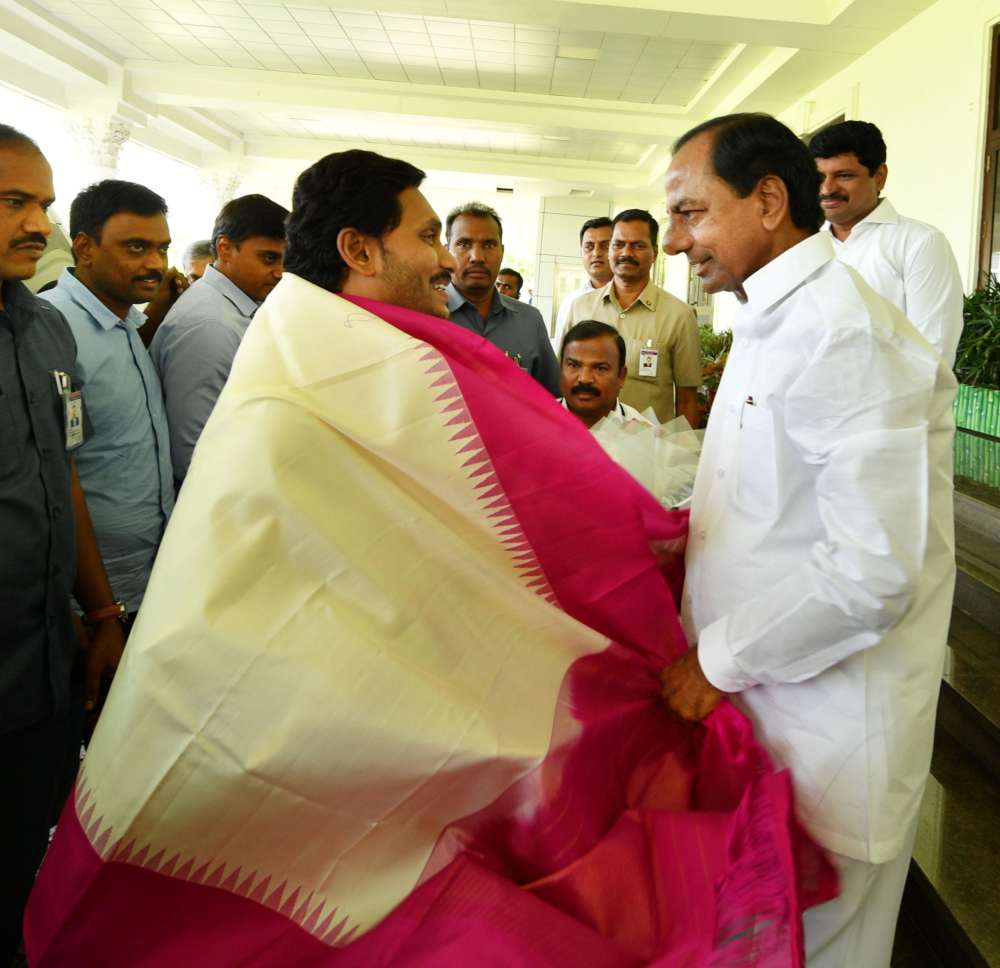 Hyderabad: Andhra Pradesh Chief Minister YS Jagan Mohan Reddy on Thursday called on his Telangana counterpart K Chandrashekhar Rao at Pragathi Bhavan here. KCR warmly welcomed Jagan and both have discussed on bifurcation issues. They are understood to have discussed on the Godavari river water sharing. 

The CMs' meeting gets importance as the Centre has reportedly called a meeting in Delhi on August 8 to discuss on the bifurcation issues. Jagan also met with Governor ESL Narasimhan and discussed on the same issues, it is learnt. The two CMs have already met and engineers of both the States also held meetings on sharing of the Godavari waters.

The idea of the KCR Government was to coordinate with Jagan Mohan Reddy government to make use of waters from the Godavari and shift it to Krishna basin, parched lands in Andhra Pradesh and also in Telangana. It is learnt that KCR has agreed to push for resolving the bifurcation issues and also sharing of Godavari waters and distribution of assets among the two Telugu States.

Jagan Mohan Reddy, who is to leave for Jerusalem on August 1 along with his family members will return home on August 5. On his return, Jagan may go to Delhi and meet with Prime Minister Narendra Modi and urge him for funds for AP development and bifurcation issues.
NSS
Subscribe us on