Amaravati: With barely few weeks to go for simultaneous elections to the Andhra Pradesh Assembly and the Lok Sabha, YSR Congress Party (YSRCP) chief Y.S. Jaganmohan Reddy has shifted to his new residence-cum-office in this state capital to up the ante against Chief Minister N. Chandrababu Naidu.
The Leader of Opposition, who was hitherto operating from his palatial house and YSRCP office in Hyderabad, will now spend most of his time here to gear up for the polls, likely to be held in April-May.
YSRCP leaders say Jagan, as the young leader is popularly known, will now be able to better focus on poll preparedness, including the selection of party candidates.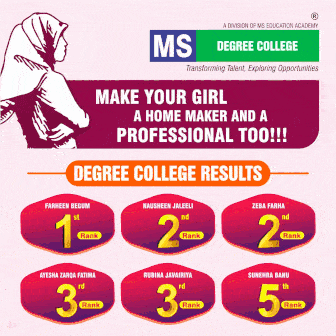 As the ensuing elections likely to be a direct fight between the ruling Telugu Desam Party (TDP) and the YSRCP, Jagan is preparing to go all out against Chandrababu Naidu.
With the YSRCP winding up its activities in Telangana, it was only a matter of time for the party to relocate its headquarters to Amaravati. The party did not contest last December's Assembly elections in Telangana but declared its support to the Telangana Rashtra Samithi (TRS), which won a resounding mandate.
The TRS, which retained power in Telangana, reciprocated the gesture by announcing its support to Jagan.
Jagan, who is also a businessman, and his party shifted base to Andhra Pradesh three years after Naidu and the state administration relocated from Hyderabad.
Chandrababu Naidu had been taunting Jagan for confining himself to his palatial Lotus Pond residence in Hyderabad.
Naidu also ridiculed Jagan for building a 'lavish' house in Amaravati and alleged that living in palaces was his obsession.
"We were working hard here for five years but Jagan did not leave Hyderabad because wherever he goes he needs palaces to stay," said the TDP chief.
Naidu said Jagan who already owns 'palaces' in Bengaluru, Anantapur and Hyderabad, had now built one in Amaravati too.
Banking on the legacy of his late father Y.S. Rajasekhara Reddy, 46-year-old Jagan is confident that people of Andhra Pradesh will give the YSRCP the mandate this time as Naidu had failed to fulfill all the promises he had made in previous elections.
In 2014, YSRCP had secured 67 seats in the 175-member Assembly. In terms of vote share, it polled two percent less votes than the TDP, which won 102 seats. The TDP had then contested the elections in alliance with the Bharatiya Janata Party (BJP).
However, during the last four-and-a-half years, the YSRCP lost nearly two dozen legislators to the TDP.
Jagan last month concluded his 14-month-long 'padyatra' or foot-march, covering 3,648 km, claimed to be the longest walkathon by any politician in India. The state-wide padyatra, during which Jagan interacted with a cross-section of people to understand their problems and made promises, infused new enthusiasm in the party.
The defection of two MPs and two MLAs from TDP during last few days appears to have further bolstered the YSRCP ranks.
[source_without_link]IANS[/source_without_link]
Subscribe us on