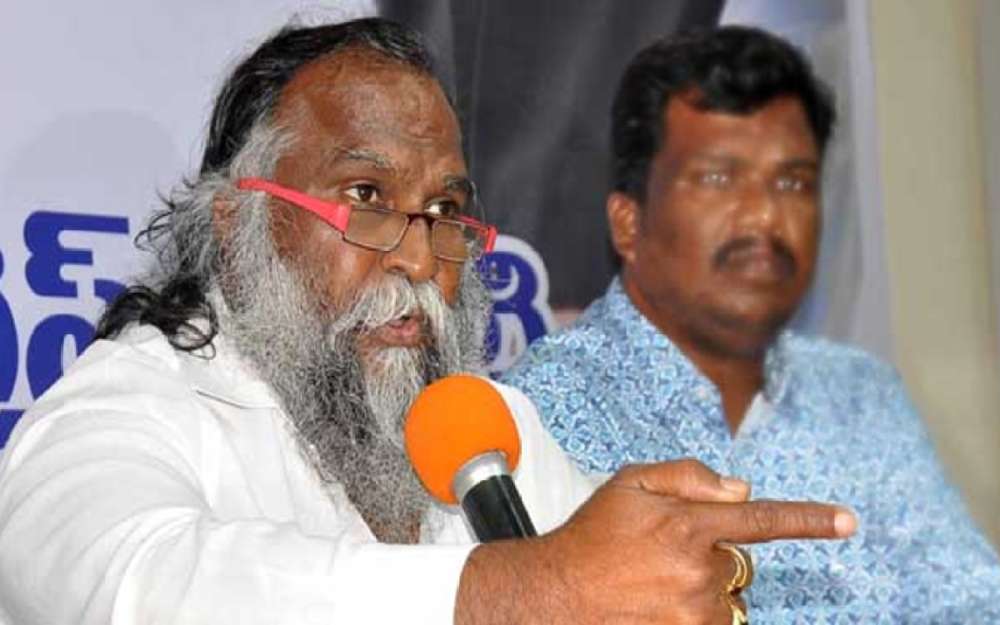 Hyderabad: Congress party MLA T. Jagga Reddy today paid rich tributes to two TSRTC employees who have committed suicide demanding the state government to solve their problems at Sangareddy bus depot. He also took part in the agitation program held by the corporation workers and employees on the occasion.

Speaking on the occasion, Reddy issued warning to the newly appointed transport Minister of the State P. Ajay Kumar and asked him to convince the CM of the state over the main demand of the merger of the corporation with the state government. He set up a deadline of Tuesday for the Transport Minister to achieve the merger demand of the workers and warned that he would grab the minister in Hyderabad with 600 workers of Sangareddy depot if Ajay Kumar failed to fulfill the demand. He termed the suicides of the two RTC workers as unfortunate and added that the employees, who had once worshipped KCR, were now hating him so much for his reluctant attitude to dissolve the ongoing strike.

He said that he would also do palabhishekam to the portrait of cm KCR if he had merged the RTC with the state government. He further said that the predictions made by him 14 years back were now turning out to be true while likening himself to sage Brahmam. He claimed that his family was related to the Brahmam Maharshi. Continuing his predictions, Reddy said that the CM would solve the problems of the RTC workers.
Subscribe us on