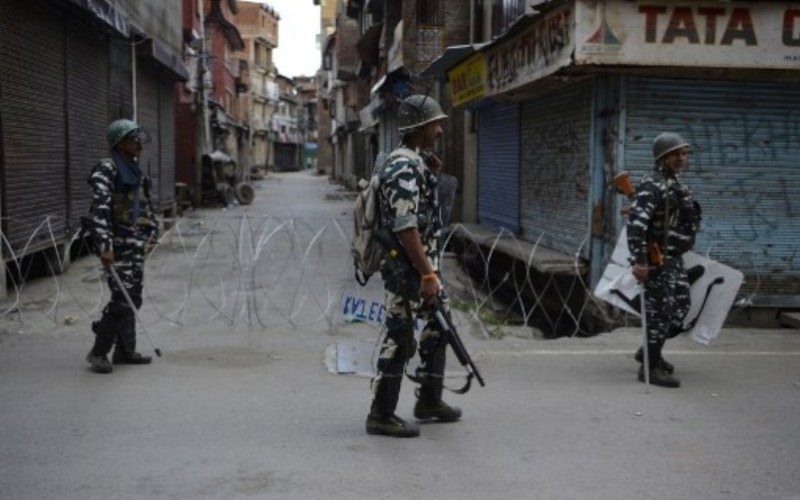 Srinagar: Political party offices in Jammu Kashmir are deserted with only name board indicating these political offices with gates locked and lone policeman sitting in guard outside these offices.
Be it the most recognized political party, the National Conference (NC) office or the Peoples Democratic Party (PDP) office, the gates are shut with no officers in sight reflecting the political state in the Jammu and Kashmir since August 5 after scores of political leaders in the Kashmir Valley were detained as the state was divested of its special status and bifurcated into two union territories.
Security cane be witnessed outside the Bharatiya Janata Party (BJP) office preparing for dominating the region, HT reports.
Senior political leaders including former chief ministers Farooq Abdullah and Omar Abdullah of the NC, former chief minister Mehbooba Mufti of the PDP, Sajjad Lone from the Jammu and Kashmir People's Conference, and Shah Faesal, the bureaucrat-turned-politician who launched the Jammu and Kashmir People's Movement have all been detained in the state.
"We don't know who to take directions from. We haven't been able to meet our leaders and there's no telling how we will regroup," says Shamima Mir, VP of Congress's Srinagar district unit.
"There's an absolute vacuum. We don't know who to turn to. But one thing is for sure that this time we are all one," said Akbar Lone, NC's Lok Sabha MP.
The political power and status of these politicians have been shrunk overnight as most of the political scores are detained.
"It is true people are unhappy with us and they're angry but we have to face it. We are the ones who stood with India and against separatists, but we were kept in the dark about this decision (of scrapping Kashmir's special status and dividing the state into two union territories) that has pushed us towards separatism," said Lone.
Senior government functionaries, besieged with requests for meetings with detainees, have a different take.
Three officials of different departments on condition of anonymity said the families of detainees have approached the courts to allow meetings, hadn't sought their release.
"In the case of Sajjad Lone, the application is not for his release," said an official.
Subscribe us on