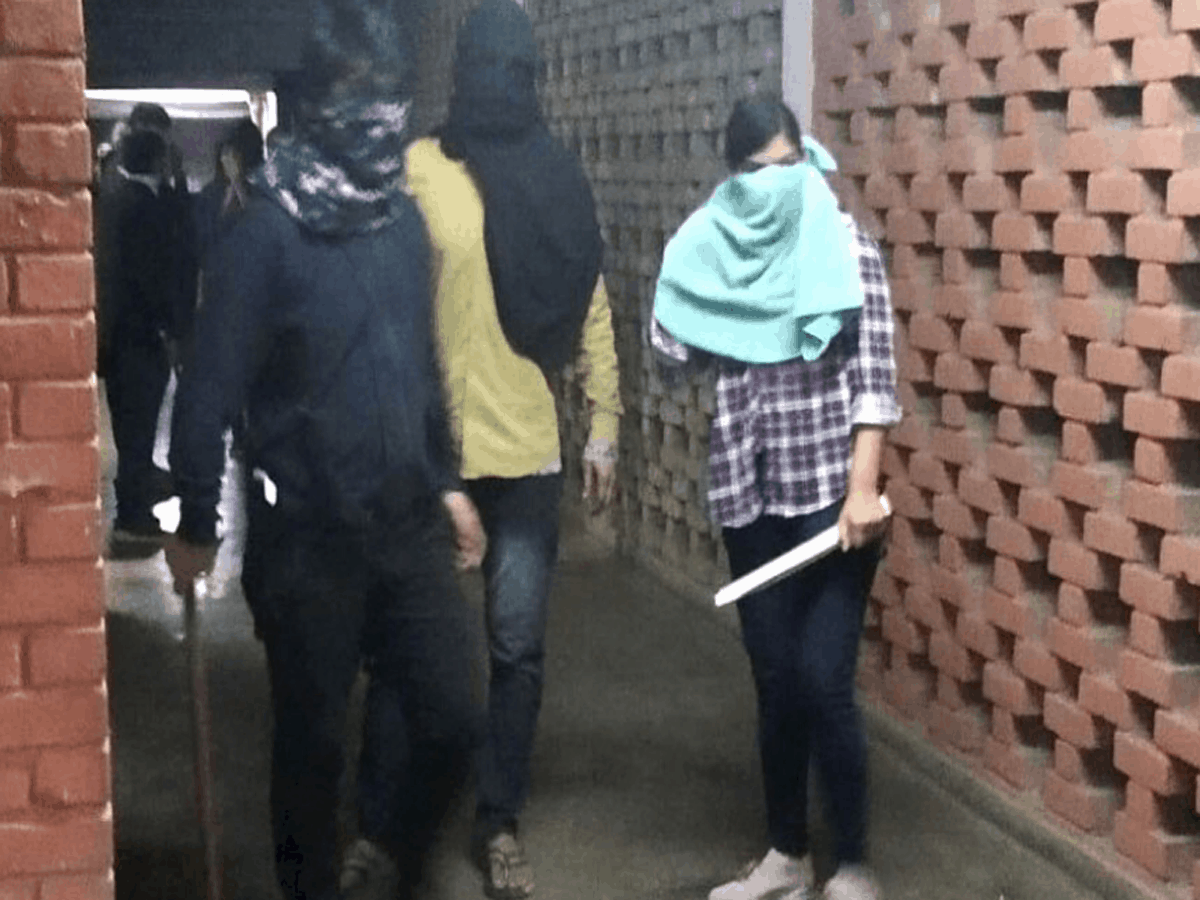 New Delhi: There was a massive protest in JNU from 5th January, till 11th January. Delhi police could not identify who were the miscreants who were wearing mask.
The private TV channel 'Aaj Tak' conducted 'Sting Operation' and the truth was exposed. The special investigation team of 'Aaj Tak' found that the masked girl who attacked JNU students on 5th January is Komal Sharma. She is a student of University of Delhi and an activist of ABVP.
The seniors of Komal Sharma and the media reporters confirmed that Komal Sharma was present in JNU on 5th January.
It was revealed that Komal Sharma has made a profile on social media in the name of Sara Vishisht which is still active.
Many activists confressed before 'Aaj Tak' in sting operation that they were involved in the violence caused on the compus of JNU on 5th January.
After the sting operation of 'Aaj Tak', Delhi police has also become active. It has sought the video recording of the sting operation conducted by Aaj Tak.
It may be mentioned that on Friday, Aaj Tak showed through the video tapes that who were involved in violence on 5th January on the compus of JNU.
After Ajj Tak showed these tapes, there was turmoil in the entire country.
So far, two accused persons belonging to ABVP confessed that they were involved in the violence on 5th January.
A girl student of ABVP told that how the entire planning was made on a WhatsApp group.
After showing the sting operation, Delhi police came into action.
Subscribe us on