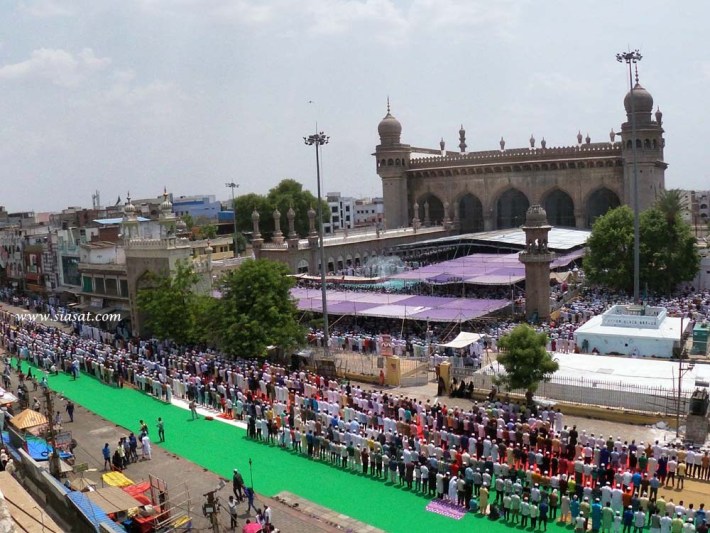 Hyderabad: Juma-tul-Wida, the last Friday of the holy month of Ramadan-ul-Mubarak was observed with due sanctity and reverence by the people of twin cities Hyderabad and Secunderabad.
Braving the heat, a large number of worshipers arrived at almost all mosques of the city, especially at the historic Makkah Masjid beside Charminar. The imams and khateebs made emotional supplications and sought repentance from the sins while seeking acceptance of good deeds done in the month of Ramadan.
The largest congregation could be seen at the historic Makkah Masjid where worshipers arrived to offer namaz braving scorching sun. Majlis Ittehadul Muslimeen organised the Yaumul Quran. MIM president and MP Barrister Asaduddin Owaisi addressed the gathering.
Subscribe us on