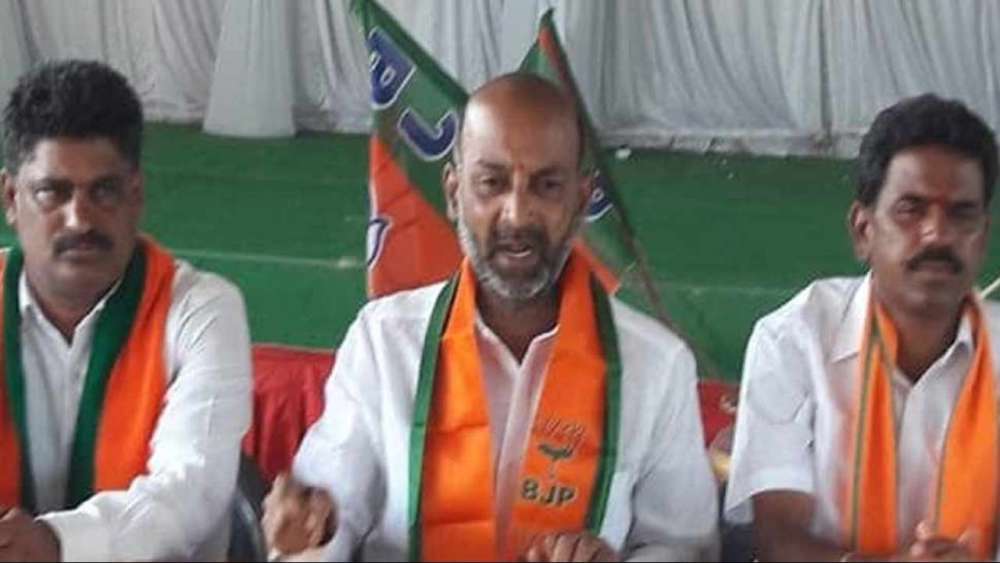 Hyderabad: BJP MP from Karimnagar Bandi Sanjay today slammed the ruling TRS party for its "murderous" politics in the State, especially in places where BJP won seats in the recent general elections. He also condemned the attack on MLA in the heart of the State capital.
"KCR may be influenced by Bengal CM Mamata Benarji's acts, but the Telangana BJP will also do the same as Bengal BJP. KCR and his ministers should be proactive in the matters for not repeating attacks on BJP members. He also condemned the TRS activists' attacks on a group of backward caste people of Kodimunja village in Siricilla-Rajanna district.
Sanjay also alleged that the police were shielding ruling party members and registering cases against the victims. He said a complaint has been registered in BC Commission and they will urge the Centre to look into this case. Questioning the police about their so-called friendly policing, he said the people are groaning under their terror acts. Demanding that the ruling party shun murder politics and atrocities in the State, the MP asked the police to withdraw cases against Kodimunja people as there was no proof of violence.
Adilabad MP Soyam Babu Rao questioned as to how the TRS party would demand Central government to give national project status for Pranahitha Chevella as the State government failed to invite Prime Minister Narendra Modi for inaugural function. He also alleged that the State government had failed to provide irrigation water even for one acre land as against its promise to provide water for two lakh acres in the combined Adilabad district. Soyam Babu Rao said they will not tolerate if CM KCR wants to dislocate the Adivasis from the forest. The State government should also curb spurious seeds in the State.
[source_without_link]NSS[/source_without_link]
Subscribe us on