Hyderabad: Sameer, and a group of other Muslim men stood outside the Hazrat Ladle Mashaikh Ansari Shareef dargah in Aland Taluk of Gulbarga district in Karnataka on March 1. The aim of the collective, as Sameer points out, was to prevent castist BJP/RSS leaders from invading and dehumanising the Dargah on the day of Shivaratri.
However, what followed was a violent assault on the group carried out by baton-holding policemen, who reportedly attacked and humiliated the group.
In an attempt to chronicle the events, Siasat.com spoke to the members of a family who are still recovering from the assault which took place over the preceding two days in Karnataka's Gulbarga district.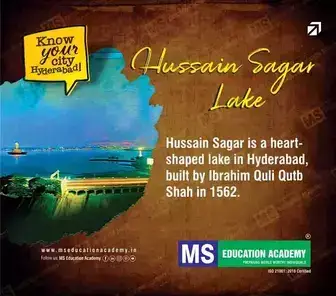 "Main abhi ghar nai jaa sakta, madam. Police utha legi mujhe," (I cannot go home now madam. Police will take me away.) 24-year-old Sameer told Siasat.com. He spent last night hiding in his farm. For sustenance, he has been living-off whatever food kind acquaintances have been offering.
How it all began
The tussle between the Dargah protectors and BJP leaders is in tune with the latter's larger game plan: To claim that there is a Hindu deity in Muslim places of worship. In this particular case, it is being claimed that that there exists a shivalinga in the Dargah premises.
The violence began on February 1, after the head of the Karuneshwar Mutt, Siddalinga Swami, issued an 'Aland chalo' call, in an attempt to 'purify' the shivalinga.
"Ye log, Bidar ke MP, BJP leader Bhagwanth Khuba ke sunte hain, (These rabble-rousers obey Bidar MP Bhagwanth Khuba)", said Sameer. He further stated that local MLAs are in cahoots with Khuba with the sole aim of usurping power of the Dargah.
History of the dargah:
The dargah that is currently facing a dispute, is a protected monument under the state's department of Archaeology Museums and Heritage.
The government-approved document suggests that the shrine and the Black Mosque which was built by Ali Farhad (the brother of Afzal Khan, a general of the Adil Shahi dynasty) stands a few meters from the shrine. Both the constructions are state-protected monuments.
The historic town of Aland in Kalaburagi is well known for the 14th-century dargah of the great Sufi-saint Hazrat Shaikh Alauddin Ansari, better known as Ladle Mashaikh, and also that of Bande Nawaz Gesudaraz.
Aftermath of the tussle:
A curfew under Section 144 of the Criminal Procedure Code (CrPC) was imposed in Aland following the scuffle. However police forces entered the Muslim majority areas of Aland in the early hours of March 2 and allegedly indulged in vandalism. Further, they also reportedly arrested numerous individuals including women.
Sameer's sister, 26-year-old Ameena* is still in custody. Before the Fajr (Morning namaz prayer), a group of policemen forcefully entered Sameer's residence and took his sister away.
Speaking to this reporter, Sameer's mausi (maternal aunt), who is also the arrested woman's mother-in-law, said that they beat her bahu with footwear.
"Aise maare jaisi ki woh bachhi koi gunegarh ho," (They beat her like she was a criminal of some kind.) adds Farzana* lamenting over the plight of her daughter-in-law. If Farzana and Sameer's accounts are to go by, there was no female police present during the said arrest.
Ameena was beaten on all parts of her body. As Farzana remarks, the police made sure no part of her body was spared. When Ameena tried to don her niqab before she was taken away, the police, full of contempt, taunted her. "Burqa pehnege tu? (Oh you will wear a burqa is it?)", they reportedly asked sneeringly.
Ameena's three-year-old daughter was a witness to the entire incident and burst into tears. Ameena's sister-in-law Fatima*, further added to the account stating that Ameena's dupatta was stripped off her body and the police used it to tie Ameena's hands behind her back.
"Hum toh Dargah ke bahar gaye bhi nahi the madam. Hum ladies log ghar pe the bacchon ke saath," (We did not even protest at the Dargah on March 1st. All us women, were at home, with the children) said a rather distraught Fatima.
Police claims stone-pelting:
When contacted, the PSI of Aland taluk, Mahantesh G Patil remarked, "All Muslims were involved in stone-pelting in which cops were injured and hence they had to be arrested." He further said that there were over 500 women and 2000 men involved in the pelting of stones.
"March 1st se pehle ye nahi hua tha," (Such things never happened before March 1st. ) says Sameer. He claims that even when two people died as a result of the violence, their funeral rites were hindered by the right-wing.
This reporter questioned Sameer on whether the current assault was a result of the hijab row which plagued Karnataka in the last few months. Sameer, chuckled and simply remarked, "Kuch na kuch toh chahiye na madam, hume marne ke liye," (They need something or the other to beat us up, no?)
(Names of the women in this article have been changed to protect their identity.)
Subscribe us on