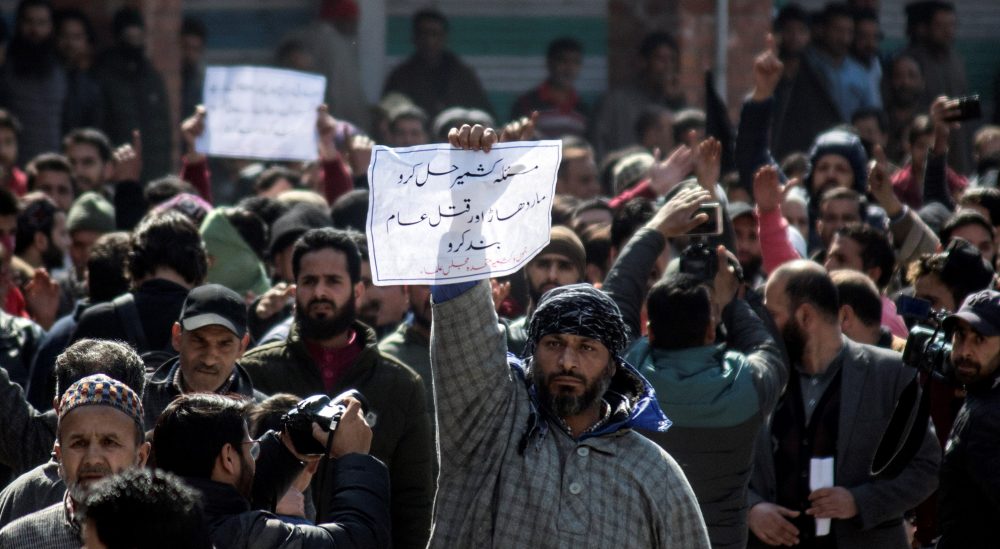 Hurriyat (M) chairman Mirwaiz Umar Farooq on Friday said that they will continue to seek peaceful resolution of Kashmir dispute and that New Delhi can't intimidate them.
Addressing the weekly sermon on Friday at the central mosque in Downtown Srinagar, he stated that "Is seeking peaceful resolution of Kashmir terrorism, he said since 1947 conspiracies were hatched against the people, the leadership and the pulpit of Jamia Masjid. but Kashmir struggle continued despite massive assaults by Delhi."
Without naming National Investigation Agency (NIA) which has summoned him to Delhi for questioning in an alleged militancy funding case, Mirwaiz said: "We are not going to bow down and Delhi can't force us into submission by intimidating us."
Congregational Friday prayers were held at Jamia Masjid in Nowhatta today after two weeks. After Friday prayers hundreds of people marched out of the Jamia Masjid towards Mirwaiz Manzil peacefully to mark the protest against NIA's summon to Mirwaiz and PSA on JeI activist Mushtaq Veeri.
Subscribe us on