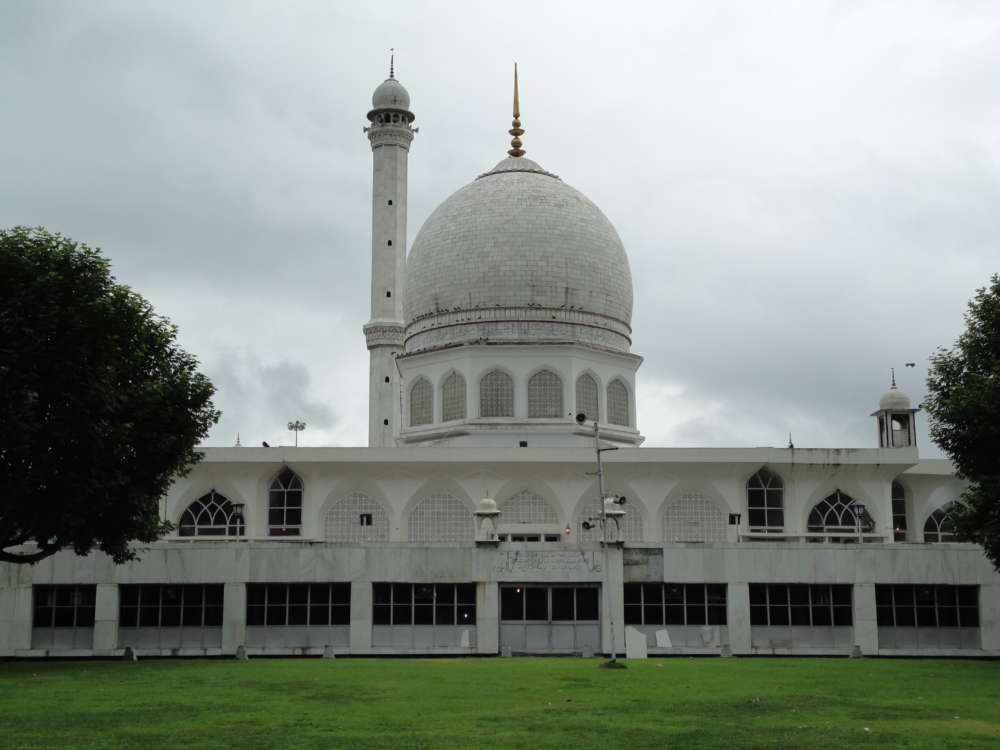 SRINAGAR: The Hazratbal Shrine, considered to be the holiest Muslim shrine in Srinagar experiences an influx of worshipers. Located on the Northern bank of the Dal Lake, the shrine holds high reverence amongst Muslims.
On Friday, 21 June also, the shrine is frequented by locals Muslim worshippers who offered Salawat (Blessings) and Salaam (Salutations) to Rasoolullah (sallal laahu alaihi wasallam).
According to local beliefs, it houses holy relic "Moi-E-Muqqadas" – which is believed the sacred hair of Prophet Mohammed (PBUH) making this shrine the most visited place in Srinagar. There is an abundant history behind this.
The "Moi-E-Muqqadas", also known by different names like Assar-e-Sharief was brought to Kashmir in the year 1700. Hazrat Syed Abdullah, a descendant of Holy Prophet Mohammad (PBUH) was the first who brought relic to Kashmir.
Following Abdullah's death, his son Syed Hamid became the Mutwali (Custodian) of the holy relics. The relics was later transferred to a wealthy Kashmiri businessman Khwaja Nur-ud-Din Eshai.
When "Moi-E-Muqqadas" arrived in Kashmir, Inayat Begum, daughter of Khwaja Nur-ud-Din Eshai became the custodian of the holy relic. Initially, the relics of Holy Prophet Mohammad (PBUH) was kept in the Naqashbad Sahib before it was moved to HazratBal Masjid.
The original building of the shrine was constructed in the 17th century by Emperor Shah Jahan's subedar Sadiq Khan after the emperor ordered to convert the palace was known as Ishrat Jahan (or the pleasure house) into a place for offering prayers.
Hazratbal shrine is a vital part of the Jammu & Kashmir tourism. Worshipers and tourists, irrespective of religion visit the Shrine that allows only men in the inner prayer hall and women are restricted to the outer hall only.
The Hazratbal Dargah is featured in Bollywood movies like Fanaa, Haider and also in movie Mission Kashmir.
Subscribe us on