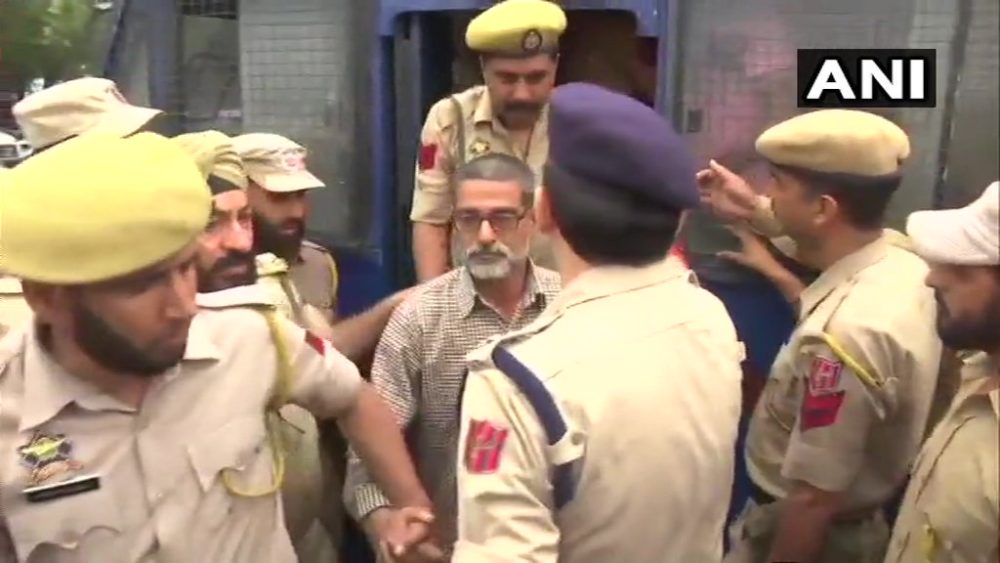 NEW DELHI: The Pathankot District and Sessions Court on Monday morning delivered the much-awaited judgement andsconvicted six out of the total seven accused in the case relating to the gruesome rape and murder of the minor that shocked the country in January 2018.
Earlier on Monday, the mastermind Sanji Ram in the case along with Special Police Officer Deepak Khajuria and civilian Parvesh Kumar were sentenced to life imprisonment while Vishal, the son of Sanji Ram, got acquitted due to lack of evidence
They were booked under section 302 (murder), 376D (gang rape), 363 (kidnapping), 120b (criminal conspiracy), 343 (wrongful confinement) of the RPC. Under the murder charge, they have been imprisoned to life, with a fine of 1 lakh, while they will have to serve 25 years in jail, each, with a fine of Rs 50,000 for the charge of gang rape.
The three police officials were found guilty of destroying evidence and given five-year jail terms by a Pathankot court. They have also been directed to pay rupees twenty thousand each.
Mastermind Sanji Ram
62-year-old temple priest Sanji Ram is retired as Ziladar Officer from Jammu Revenue Department in 2017. Ram resides a a single-storet pucca house with his wife and children. The couple have two daughters and two sons. while Sanji Ram got convicted, his son Vishal has been acquitted.
Deepak Khajuria
25-year-old Deepak Khajuria alias 'Dipu' was a Special Police Officer posted at Hiranagar Police Station. Deepak has three siblings. On brother who is in Army and two sisters, one of them is married. Deepak was engaged at the time of the crime and his marriage was fixed in April last year. Unfortunately for Deepak as he was got detained even before his wedding bell rings.
The other are Surender Verma, Head constable Tilak Raj, Anand Dutta and Parvesh Kumar.
The incident took place last year caused public outrage with activists and people hitting the streets demanding justice to the victim. The eight-year-old girl, belonging to a nomadic Muslim tribe, was abducted, drugged, gang-raped, tortured and killed on January 10 2018.
The Crime Branch arrested eight accused. The trial of seven began in April last year and concluded on June 3. However, the trial of the eighth accused, a juvenile, nephew of the main accused Sanji Ram is yet to begin as the petition on his age is pending for a hearing in the Jammu and Kashmir High Court.
With agency inputs
Subscribe us on