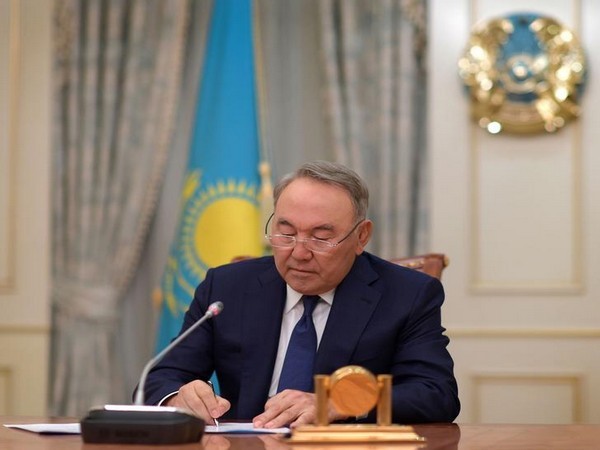 New Delhi: Kazakhstan foreign policy "remains unchanged" in the aftermath of its President Nursultan Nazarbayev's resignation as the head of state, said Ambassador of Kazakhstan to India Bulat Sarsenbayev on Wednesday.
"President of Kazakhstan Nursultan Nazarbayev in his televised address to the people announced his resignation from the head of state. We emphasise that with the departure of President N. Nazarbayev, the foreign policy of Astana remains unchanged. Kazakhstan is firmly committed to its international obligations," said Bulat Sarsenbayev.
Terming the president's resignation "historic", Sarsenbayev said, "Over the years of his presidency much has been achieved: the economy of Kazakhstan grew by 15 times, and household incomes by 9, which made it possible to reduce the poverty level by almost 10 times; state borders are defined; the solid legislative basis has been created, the country's banking and financial systems have been strengthened."
He said that Nazarbayev has laid a solid foundation of stability and harmony in Kazakhstan's society.
In his televised address on Tuesday, Nazarbayev announced, "I have decided to end my duties as the President."
He said that he will continue as leader of the ruling Nur Otan party and will hold his position of the chairman of the presidential Security Council, which could allow him to retain key powers.
Nazarbayev has led Kazakhstan since 1989 when it was a part of the Soviet Union. He rose to power as the Central Asian country's Communist Party chief and later elected as the president. He was elected for another five-year term in 2015, reportedly taking nearly 98 percent of the votes.
[source_without_link]ANI[/source_without_link]
Subscribe us on