Hyderabad: The ruling TRS in Telangana has strangely maintained a stoic silence on the sudden developments in Kashmir that unfolded on Monday raising many an eyebrow.
There was no official statement or announcement from the TRS party or TRS chief and Telangana Chief Minister K Chandrasekhar Rao over supporting the Centre's moves on Kashmir or denouncing it.
Incidentally, AIMIM chief and Hyderabad MP Asaduddin Owaisi, who is routinely active on Tweeter by responding on all important issues has kept mum on the Kashmir issue or the passage of Bill in Rajya Sabha.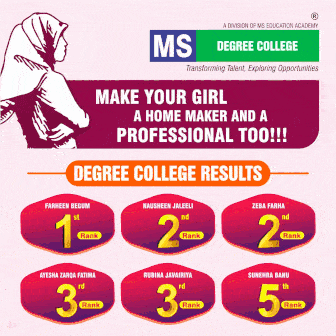 Several other regional parties have gone on record either supporting or opposing the moves of the BJP-led NDA government.
Though the TRS supported the Bill in Rajya Sabha during voting, no member from the party participated in a debate. Among the regional parties from Andhra Pradesh, the ruling YSRCP and main Opposition TDP came out in open support of the Centre and also backed the Bill introduced in Parliament on Kashmir.
TDP chief and former AP CM N Chandrababu Naidu tweeted in support of the Centre, though both TDP and BJP are engaged in the bitter political battle for the last few months. YSRCP Rajya Sabha MP Vijayasai Reddy participated in the debate on the Bill repealing Article 370.
For his part, TRS working president KT Rama Rao, who usually remains active on social media and tweets on all issues too remained silent on Kashmir developments and also on the passage of the Bill in Rajya Sabha.
This gave fodder to speculations that TRS maintained silence only to please its friendly party, the AIMIM.
However, KCR's daughter and former Nizamabad MP, K Kavitha, responded on the Kashmir development on Twitter a little 'diplomatically', without clarifying whether she or TRS were supporting the Centre or praising it over the move. Kavitha tweeted: "In this moment of monumental change is made with respect to reorganisation of #JammuAndKashmir & #Article370, my prayers are with the people of J&K. Hope they will be safe & soon peace will prevail over Kashmir."
Incidentally, AIMIM chief and Hyderabad MP Asaduddin Owaisi, who also is normally active on social media by responding on all issues, kept mum on the developments on Kashmir or on the passage of the Bill in Rajya Sabha.
Authored by Mohammed Hussain
mohammedhussain.reporter@gmail.com
Subscribe us on