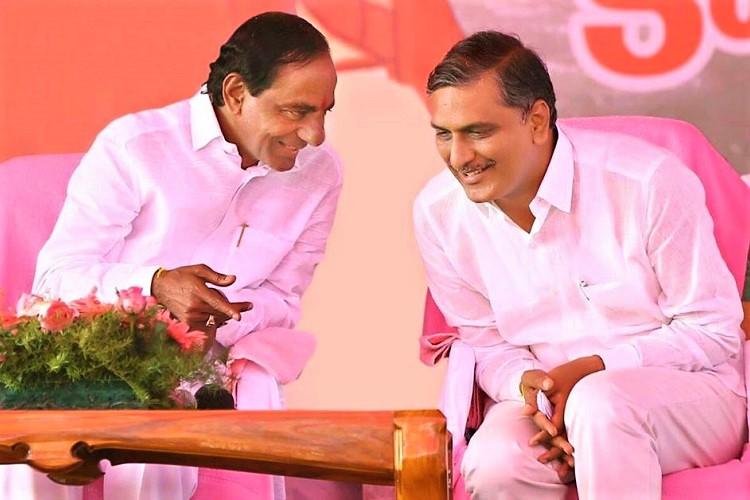 Hyderabad: Former irrigation minister T Harish Rao today said the Kaleshwaram project is a lifeline for Telangana as it involves huge workforce and funds for long time.
At Ranganayaka Sagar in Chandalpur, Harish conducted a program with party leaders to mark the project launch by cutting a cake and distributing it. The grand inaugural of the Kaleshwaram project by Chief Minster K Chandrasekhar Rao was being seen as great achievement by all other States, he claimed. KCR achieved this great project with a lot of work and spending huge funds, he said. Across the State, the TRS and people are celebrating the launch of world's biggest lift scheme of Kaleshwaram, he said.
Speaking to mediapersons in Siddipet later, Harish Rao said the project was biggest in the world as it will bring under irrigation about 45 lakh acres in North Telangana districts. He accused the Congress of resorting to make false charges of corruption and irregularities. This is totally farce and wrong to misguide people, he added. The Congress, during its regime, failed to complete the projects in combined State and later spiked the same post bifurcation, he charged. The former irrigation minister criticized the Congress for frequently moving courts against the Telangana projects and developmental works. The Congress, which could complete the project, was completed by KCR government in just three years, Harish added.
"The Chief Minister worked a lot for the project completion with guts and commitment and I appreciate the workforce involved in it. Though several parties came to power in 70 years of Independence, they failed to complete such projects, he criticized. However, the KCR Government did it in just three years, he said, adding that the Kaleshwaram was important like Dasara festival, he averred.
[source_without_link]NSS[/source_without_link]
Subscribe us on