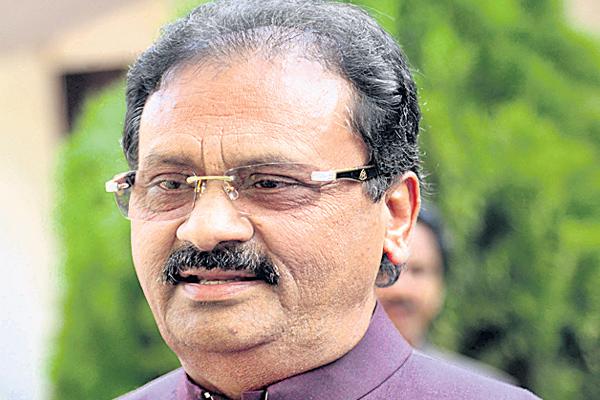 Hyderabad: Former minister and ex-Leader of Opposition in Legislative Council Mohammed Ali Shabbir said that Chief Minister K. Chandrashekhar Rao's lies on RTC issue were 'self exposed' when senior IAS officials apologised before the High Court for furnishing wrong statistics. He said a case of cheating must be booked against the Chief Minister and officials who lied on RTC issue.
 Shabbir Ali, in a media statement on Thursday, alleged that it was the Chief Minister who forced senior bureaucrats to furnish wrong information before the High Court on the RTC issue. The Congress leader said it was not for the first time that a wrong decision taken by the Chief Minister was turned down by the High Court. However, he said it was apparently for the first time in history of independent India, that a group of senior IAS officers were rebuked by the High Court for furnishing wrong information on an issue.  "When officials can try to mislead the High Court to suit the needs of a Chief Minister, they can go to any extent outside the court. This favouritism was not only unconstitutional, but dangerous for the very survival of democracy in Telangana State," he said.
The Congress leader also slammed the Central Government for its delayed response on the RTC issue. Shabbir Ali said that a case of cheating, conspiracy, criminal intimidation and abetting for suicide must be booked against the Chief Minister and all officials who misused their positions to gain control over RTC while playing with the lives of thousands of employees.
Subscribe us on