Hyderabad:  Congress senior leader Mohammed Ali Shabbir today alleged that the "wrong" policies of Chief Minister K Chandrashekhar Rao has shattered the economy of the State.

Reacting to the full budget for 2019-20 presented by the Chief Minister in Assembly today, Shabbir Ali said as against the Vote-on-Account budget of Rs. 182,017 crore presented on February 22 this year, the full budget presented was Rs 146,492 crore reducing the annual expenditure by Rs. 35,525 crore. The TRS Government never had a realistic approach towards budget and always presented escalated figures to "cheat" the people, he said.
    
Shabbir also pointed out that the budget for Minorities' welfare was reduced by Rs 611.54 crore compared to 2018-19. He said funds for Minorities Residential Schools and Hostels have been reduced by Rs 264.25 crore; Pre-Matric Scholarships by Rs  27.10 Cr; Overseas Study Scheme for Minorities by Rs. 26.42 Cr; Scholarships to Minority Students by Rs. 11.97 Cr; Financial Assistance to Students of Telangana (FAST) RTF by Rs. 4.58 and Assistance to Centre for Education Development of Minorities by Rs. 2.67 Cr.  He said out of 31 Heads of Department under Minorities Welfare, 27 are in red with huge cuts.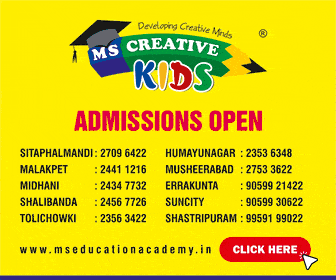 NSS
Subscribe us on