Hyderabad: The sleuths of Cyber Crime Cell, of Rachakonda Commissionerate on Thursday have arrested a 20-year-old student for blackmailing and cheating a woman of Secunderabad by posing as doctor on a matrimonial site to the tune of Rs 2.8 lakh.
The accused has been identified as Banoth Sainath, who went by the name Dr. Avinash Reddy on matrimonial site. Sainath hailed from Karepally in Khammam district.
Using a fake account on a popular matrimonial site where he claimed to be a doctor, working at a hospital in Karimnagar, Sainath got acquainted with several women online, some of whom expressed willingness to marry him. After befriending them, he began a relationship with one of them online.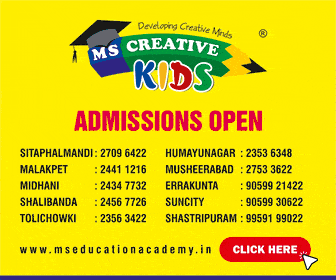 He also pretended as father of a doctor by using voice module and gained her confidence.
Following this he then began blackmailing the women with her picture and threatened to leak the photos if she did not give him money.
"One of the victims, a young NRI lady from Malaysia who is a native of Hyderabad left her job in Malaysia and returned to her native place Kapra in Secunderabad to report the issue to police. She formally filed a complaint with us. Based on that we investigated the case and filed an FIR under sections 417 (cheating), 419 (impersonation), 420 (cheating and dishonesty), 384 (extortion), 66C & 66D of IT Act of the IPC," stated Inspector of Police, Cyber Crime Cell, D. Ashish Reddy.
Sainath, who is actually a physiotherapy student, has cheated many other women in this manner, police said.
When the police inquired about him from his parents they told that their son has ran away from home many years ago.
He spent the money he received from his victims for a lavish life style, said S. Harinath, Asst. Commissioner of Police, Cyber Crime.
Subscribe us on