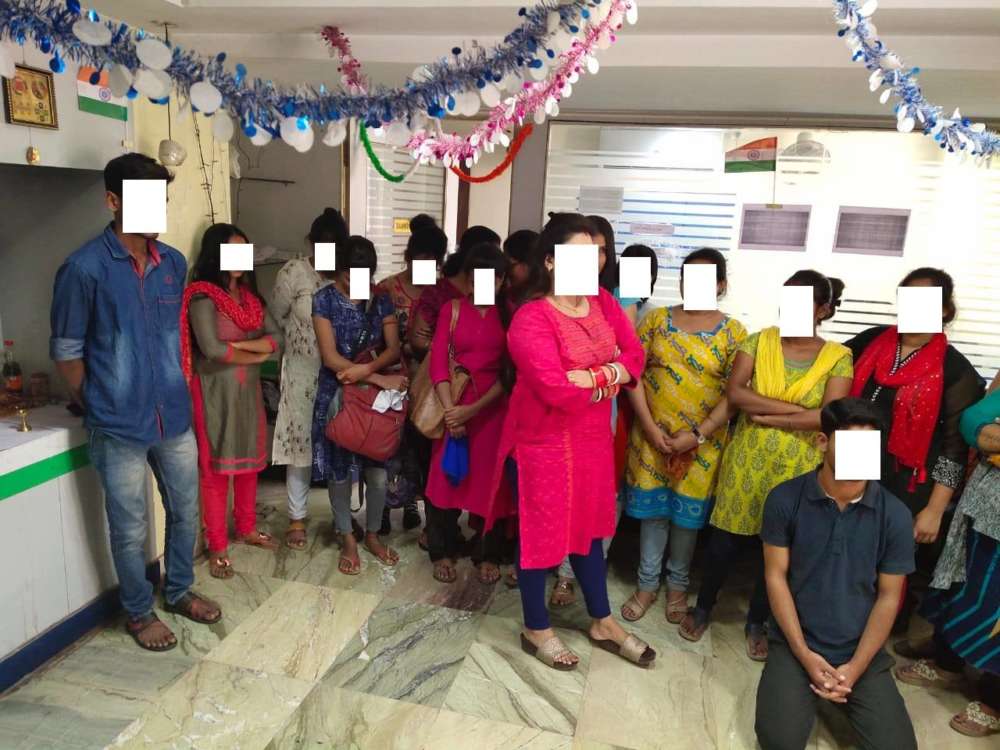 Hyderabad: The Cyber Crime police of Hyderabad busted a Kolkata based BPO, which defrauded hundreds of youngsters in the name of 'online solutions' to the tune of crores of rupees nation-wide in the past two years, was raided by the Cyber Crime police of Hyderabad.
The officials have arrested three Bengalis. According to the officials, the accused were identified as Soma Roka alias Soma Sarkar, 26, Arnab Sur, 26, and Md. Imran, 23. They were running a call center by hiring 20 women tele-callers in the name of online dating.
The gang was operating a call center in the name of 'Saha Enterprises' at number 4, Ho-ChiMinh Sarani in Kolkata, West Bengal and has cheated a Hyderabadi local who paid over Rs 1 lakh.
Additional DCP of Cyber Crimes, KC S Raghu Vir said, "The arrest was made following a complaint received on May 7 from a victim here, who stated that he received a call from a number and the caller introduced herself as Ritika, from love arts and claimed that they will provide girls for online dating. Upon showing interest, they told him to pay Rs 1,025 for registration and also to pay Rs 18,000 non-refundable amount, along with providing photos and address particulars for membership".
Threatening employees
However, after collecting the information, they again called and threatened the victim saying that their photos and IDs are available in online dating sites and the police will come to catch them and further demanded him to deposit Rs 75,000 to evade legal complications.
"When he paid the said amount, they again asked him to deposit Rs 1.20 lakh. That's when he approached us and we took up an investigation" added the official.
Cyber Crime cell of Hyderabad raided BPO in Kolkata
On August 22, the team of Cyber Crimes Hyderabad headed to Kolkata and based on technical evidence, raided the call centre and arrested the trio and also served 41 A CrPC notices to other 16 telecallers and seized a laptop, three smartphones, 35 basic mobiles and other documents of victim application forms, tele-callers SOP and diaries.
The seized items, along with the accused were produced before the court in Kolkata for transit remand.
Subscribe us on