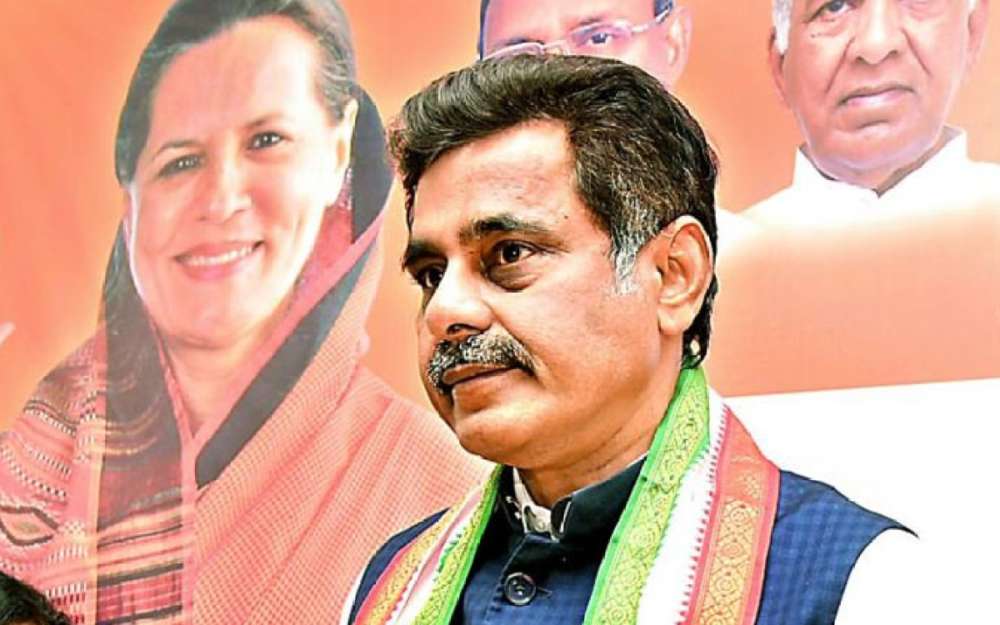 Hyderabad: Congress leader and former MP Konda Vishweshwar Reddy on Friday said they would organize a massive public meeting at Laxmidevipally on September 1 demanding that the State government provide irrigation water to Ranga Reddy district. 

Welcoming the announcement of Chief Minister K Chandrashekhar Rao that his government would provide water to the Ranga Reddy district by the upcoming Kharif season, Konda said they would perform "palabhishekam" to a portrait of KCR if he kept his word. He called upon the party workers and leaders to turn up in large numbers at the public meeting. 

Stating that the fight was launched by the Congress party for welfare of the farmers of the district, former MLA Rammohan reddy rued that CM KCR didn't utter a word about Laxmidevipally in his speech and added that the same CM had talked about Laxmidevipally thrice in the past. He also demanded that the State government fill Laxmidevipally with Godavari water through Konda Pochamma reservoir in Sangareddy via Shankarpally. 

Rammohan Reddy said TPCC Chief N. Uttam Kumar Reddy, MPs A. Revanth Reddy, K. Venkat Reddy, AICC Telangana in-charge RC Kuntia and others would take part in the meeting. He also urged the former party leader Sabita Indra Reddy to take special interest in the issue.  
NSS
Subscribe us on