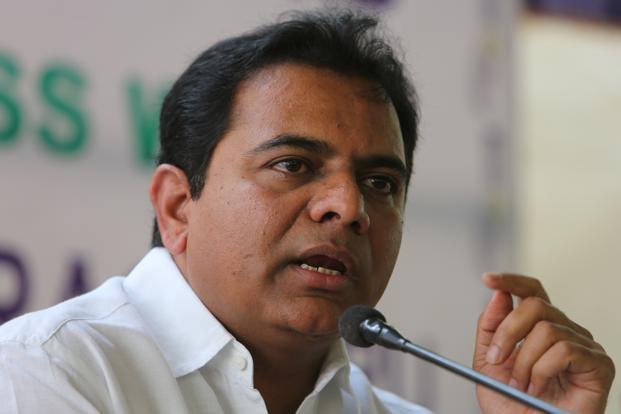 Hyderabad: Reacting to the new Municipalities Act, TRS working president KT Rama Rao today said it is good for the corrupt-free rule in civic bodies. He appreciated the new Municipalities Bill 2019 passed in the two-day special Assembly session.
Talking to the media here today, KTR felt the new Act will push for growth with District Collectors monitoring development, green drive and check irregularities and corruption. "The ministers cannot intervene in the municipal issues now onwards as the Act envisages the local leaders and legislators to rebuild the civic bodies with all facilities. Our aim is to provide a non-corrupt and hassle-free administration", he averred.  He stated that their aim was to ensure that the civic bodies see rapid growth with the active involvement of the local leaders and officials. Chief Minister K Chandrashekhar Rao aims to offer transparent services to people.
KTR attributed the Act to the foresight of the Chief Minister that house owners can give self-certification to the structures they build without the need of municipal permission. "This should be taken ahead by the TRS MLAs, who will focus on municipal polls too. Also, a new Revenue Act will be formulated which will give spirit to GHMC and offer corrupt-free governance ", he said, adding the new Municipal Act will provide teeth to the officials and leaders at their level to push growth to a new high. Else, they will face severe action.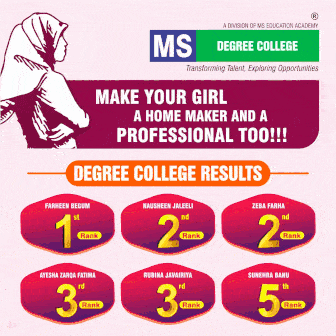 Stating that he as a minister stayed several things in the civic bodies when brought to his notice, KTR said now the new Municipal Act will deny such a chance to anyone. There will be no intervention by the ministers with regard to development in municipalities, he said. He also said the Municipal Act will be implemented on the lines of TSIPASS with reforms. The Government has come up with the new Act to ensure that people get speedy services and avoid moving around the offices, he added.
KTR flayed the Congress and BJP for their baseless allegations against the TRS regime. "Congress suffers a leadership shortage at national and State levels and the BJP makes big claims. We will see how many seats these two parties will win in the civic body polls. The people will support the welfare and the TRS will win big in the upcoming civic body polls", added.
NSS
Subscribe us on