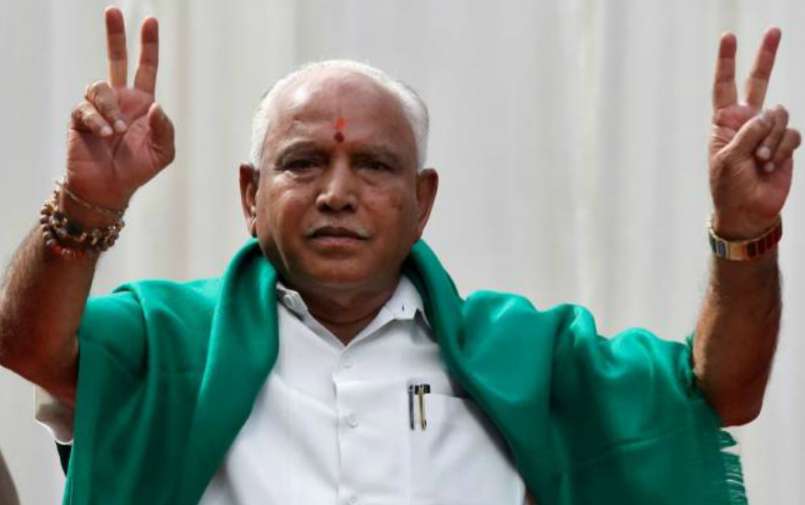 Bengaluru: Karnataka's dominant caste Lingayats got a lion's share of the cabinet posts in the state's BJP government, with 8 of the 18 legislators belonging to the powerful community in the southern state, a party official said on Tuesday.
"Of the 18 cabinet ministers, including Chief Minister B.S. Yediyurappa, 8 of them are Lingayats, accounting for 44 per cent of the ministry," party's state spokesman G. Madhusudana told IANS after 17 of its legislators were inducted in the over 3-week-old ministry earlier in the day.
After the Lingayats, another equally powerful community – Vokkaligas — got 3 ministers, followed by 2 each from the Scheduled Castes (SCs) and the Scheduled Tribes (STs) and one each from Brahmins, Kurbas and Idigas.
Lingayats account for 17 per cent of the 6.5-crore of the state's population.
Of the party's 105 legislators, 37 are Lingayats, constituting 39 per cent of its lawmakers.
The 8 Lingayat ministers are Yediyurappa, Jagadish Shettar, Laxman Savadi, V. Somanna, Basavaraj Bommai, J.C. Madhu Swamy, C.C. Patil and Jolle Shashikala Annasaheb, the lone woman in the ministry.
The Vokkaligas are C.N. Ashwath Narayan, R. Ashoka and C.T. Ravi.
The two SCs (Dalits) are Govind Karjol and Nagesh from Mulbagal reserved assembly seat in the backward Kolar district, about 100 km east of Bengaluru.
The two STs are B. Sreeramulu and Prabhu Chauhan.
Suresh Kumar is the lone Brahmin, while K.S. Eshwarappa is a Kurba (shepard community) and K.S. Poojari is an Idiga (toddy tappers community).
Four ministers – Narayan, Ashoka, Somanna and Kumar are from Bengaluru, which has 28 assembly seats.
Subscribe us on