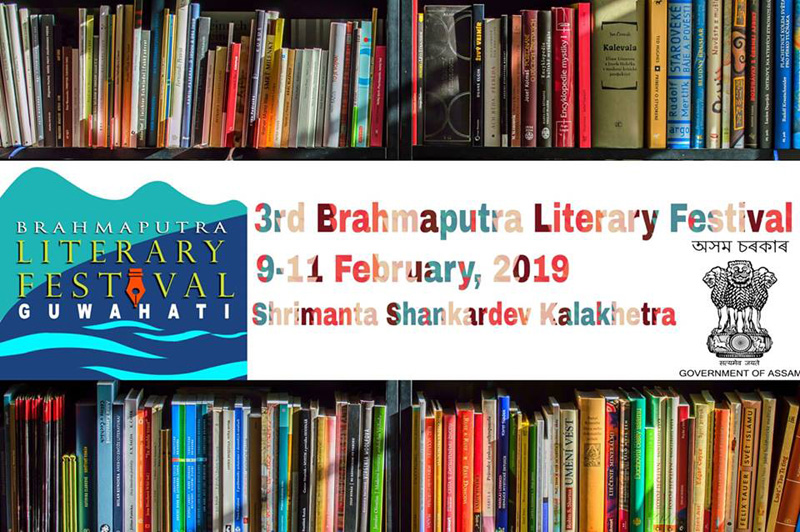 Guwahati (Assam): Litterateurs, writers, novelist and authors from all across India and neighbouring countries thronged the 3rd Brahmaputra literary festival held in the premises of Srimanta Sankardev Kalakshhetra in Guwahati, Assam.
The main focus of this year's festival was to highlight the Association of Southeast Asian Nations (ASEAN) literature so the people from India get apprised of the literature of the ASEAN nations.
More than 100 authors from 20 odd countries including Myanmar, Cambodia, Vietnam, Singapore and Indonesia participated in the three-day-long festival and had an interaction with youth writers.
The festival was organised by the state government-owned Publication Board Assam.
The primary aim of organising the festival every year is to promote the habit of reading amongst the youth. Students from different schools, colleges, universities and professionals turned out in large numbers to celebrate the essence of literature.
"The best thing of Brahmaputra Literary festival is that the average age of people participating here is nearly 20 years and I feel really good that youths of India are taking interest in reading literature and are very keen in questioning and listening lectures. Even the writers participating in the festival are feeling great to be a part of the festival," said Aman Nath, a Delhi based author who participated in the fest.
Panel discussions on issues concerning books, literature and language, conversation sessions with writers, reading sessions, as well as cultural programmes showcasing indigenous cultures was organised as a part of the festival.
"We have focussed on youths and we have invited them and given them travel allowance and other facilities to participate in this festival so that after 20 years a thinking individual is nurtured after attaining this festival. Our main focus is to create an intellectual atmosphere. Basically, we are investing on our youths," said Rahul Jain, Artistic Director of the fest.
Noted authors like Yeshe Dorjee Thongchi, Utpal Datta, Siddhartha Sankar Bezbarua, among others were present during the literary event.
Such literature extravaganza will not only encourage new ideas but will also create a reading atmosphere especially amongst the youths and will further offer a platform for intellectual exchanges.
[source_without_link]ANI[/source_without_link]
Subscribe us on