By Kulsum Mustafa
Lucknow: Cutting across barriers, not just of caste, creed, religion, class, age, night but also chilling winds and dipping mercury, thousand of women in the state capital, Lucknow, registered their protest against CAA (Citizen Amendment Act) and National Register of Citizens (NRC) under the Husainabad Clock Tower. Tallest in India, the 67 meter tall, 1881 built Tower turned a solidarity site for justice acquired a human face and earned for itself a place in history overnight. for a novel women protest. Never before had women, many observing purdah with children in arms, ever come together in such large numbers to lodge their protest displaying Unison and sense of purpose. But more iconic was the positive attitude of the men who accompanied them. As women strode confidently to the dharna site where women held vigil and was a no man zone and large police force was deployed, men silently stood on the fringes, offering full silent support to the Mission that their women folk undertaken for ensuring a safe and just India.
Peaceful protest against anti-people law
According to Sumiyya Rana, social activist and daughter of popular Urdu poet Munawwar Rana, initially this sit in' was started by a bunch of around 40 odd enthusiastic women activists on Friday (17th Jan). Based on the pattern of Delhi's Shaheen Bagh protest, this only women move addressed the much needed demand of women in state capital to register their peaceful protest against these anti-people Draconian laws But in just three days the movement has acquired a mammoth proportion, Neither Inclement weather, laced with rains and temperatures dipping to 8 degrees, has failed to lessen the resolve of the protestors. Their agitation has continued even when, the district administration allegedly cut power lines, locked up public toilets in the area lowered internet speed, issued random parking challans and even took away the blankets and food material that was brought by the protestors families for them.
The vicinity of Clock Tower has been bursting with the presence of women of all ages and strata, Patriotic songs, slogans of unity filled the air. Many held the Indian flag high, many youngsters wore the tricolor hand bands while others had painted the Indian flag on their cheeks. Only media persons with valid identities were allowed inside the protest zone that had been cordoned off with thick ropes.
"Uncle aap media say hain, agar nahi to PLEASE bahar chaley jaaey, " asked a volunteer of a man crossing into the cordoned area. The man complied without any fuss.
"Jisko kuch kahna ho mike per aaey…(anyone who wants to speak anything please come to the mike) asked another teenager to a group of women .
"Please do not sign any attendance paper or give your mobile numbers," said another volunteer repeating the message from group to group to women seated on the hard, cold ground covered with plastic sheets and in some place blankets. It was a true display of solidarity and vibrant democracy.
Terming it a "spontaneous movement of women All India Democratic Women Association Madhu Garg said that "it is accumulated anger against Modi Government which has been suppressing Muslims for the last five years." She said that they are "very inspiring and historical moments," Ms Garg said that the women came from different backgrounds and presented a healthy mix –activists, professionals and also women who have till now stayed within the four walls of their homes.
Mrs Naina Zaheer, a housewife, expressed her sentiments. "Yeh ladaiyee humarey aur humarey baccho key mustagbil key liey hain, hum khawateen ko to aagey aana hi hain.." (this is a fight for our children's future, we womenfolk have to be brave and come forward) .
Attempt to divert attention of people
According to Arpan Singh, a young professional said, "These are desperate attempts by the government to divert the attention of the people from major burning issues plaguing India including poverty, joblessness," Lamenting the fact that these divisive attempts have strained the social fabric badly and affected the youth majorly he said what India needs is jobs and good health facilities.
Terming it an unjust attempt by the government to change the definition of illegal migrants Vijay Duggal, a UPSC aspirant said that attempts to divide on religious lines has in fact helped unite people from across India in a common pursuit of saving our Constitution.
"Instead of dividing, the anti-movement has only helped unite the masses. People have realized that it is the spirit of "we the people' that must prevail and it is this spirit that made the anti CAA, NRC protestors in Delhi outside the Jama Masjid choose Ambedkarite activist Chandrashekhar Azad instead of the Shahi Imam of Idgarh to lead their protest.
While the protestors say the district administration has shown them their inhuman face and not allowed them to put up tents in this cold weather the additional deputy commissioner of Police , Lucknow West, Vikas Chandra Tripathi has denied police high handedness and termed these allegations as rumors.
Yogi avoids direct comments on agitation
The Uttar Pradesh Chief Minister Yogi Adityanath has avoided direct comments on the agitation that has entered its fourth day. He has alleged that the agitation is being funded secretly by the Samajwadi Party.
Former Chief Minister Akhilesh Yadav, and leader of Samajwadi Party, however, denied this at a party function cum press conference at the party office on Monday afternoon. While asserting that the CAA, NRC are not just against the poor but also against the rich he praised the womenfolk for their foresight and resolve. He said that these dark laws are not just against the poor but also against the rich.
"Mahalwaloo key pass bhi documents nahi hotey, kyuki pehley birth certificates nahi hotey they (Even royalty does not possess date of birth certificates because there were no DoB certificates that time,)", said Yadav.
Despite the government apathy towards their apathy the agitating protestors say they have driven home their point "enough is enough" we will not bow down to these anti-people laws." We will fight tooth and nail till the government announces rollback.
The pioneering efforts of all women agitations against the CAA, NRC seen by Social analysts as healthy sigh and welcome these true harbingers of a vibrant democracy. They are confident that their efforts will bear fruit and the laws will be rolled back.
Sheila Rowbotham, English socialist feminist theorist and historian. had said ' it is only when women start to organize in large numbers that we become a political force and begin to move towards the possibility of a truly democratic society in which everyone human being can be brave, responsible thinking and diligent in the struggle to live at once freely and ..unselfishly……"
Kulsum Mustafa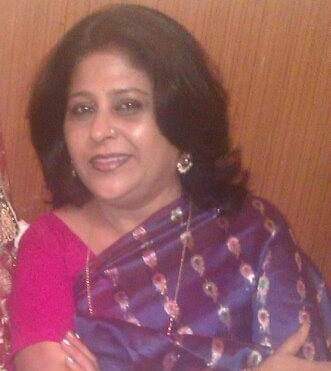 Subscribe us on