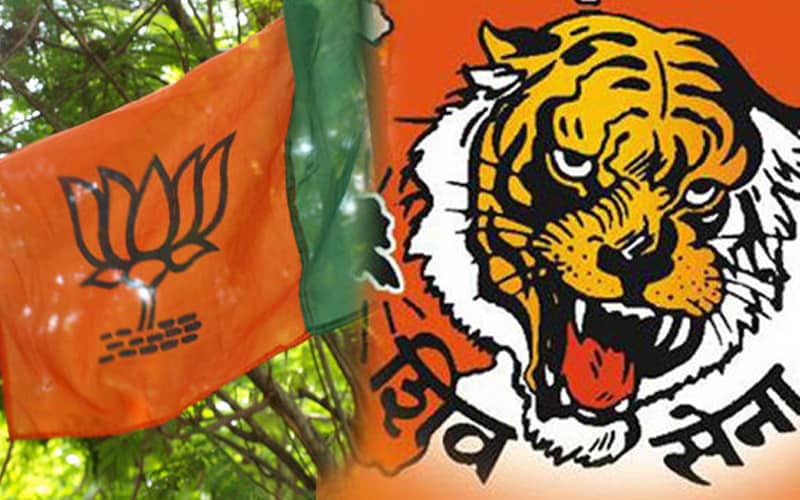 By Zahed Farooqui
As much as 38 seats where the Dalit-Muslim vote appears to have switched from the Congress, NCP.
VBA kept Dalits 'vanchit' from forming secular government?
Religious polarization by co-called Muslim leaders work in favour of BJP/Shivsena.
Even as eight days passed after results of Maharashtra Assembly elections and as the talks of President's rule wandering in the state if the new government is not in place by November 7, it looks uncertain that the Bharatiya Janata Party (BJP) and Shiv Sena are set to form the government in Maharashtra for a second term.
The parties are to be blamed for this uncertainty are the one who strategically spoils the game for secular parties.
Vote Katua
The term 'Vote katua' is generally used for those parties whose votes may not result in their win but may tilt the power in favour of one of the two main alliances.
Though the Vanchit Bahujan Aghadi (VBA) led by Prakash Ambedkar-led contested over 250 seats and All India Majlis-e-Ittehadul Muslimeen led by Owaisi contested on 44 seats in the Maharashtra Assembly polls. While AIMIM manage to get 2 seats on the other hand not even a single candidate of VBA emerged victorious when the results were declared.
However, the VBA-AIMIM combine ensured religious polarization and glorify casteist politics that led to the defeat of NCP-Congress candidates on about 38 seats, resulting in a victory for BJP-Shiv Sena alliance. Among these, in at least 27 seats, which include Nandgaon, Jintur, Akola West, Chalisgaon and Osmanabad, the VBA and AIMIM garnered significantly more votes than the margin between the winning BJP-Sena candidate and NCP or Congress candidate at the second spot.
Kalina Assembly Seat
For instance, in Kalina Assembly Seat Shivsena's Sanjay Govind Potnis secured 43319 votes against Congress's George Abraham 38388 votes while AIMIM-VBA combined secured 5616 just crossing the victory margin of 4931 votes. Again in Nandgaon, Shivsena's Suhas Dwarkanath Kande secured 85275 votes against NCP's Pankaj Bhujbal's 71386 while VBA's Pagare Rajendra collected 13637 votes equating nearly to the victory margin of 13889. While in Pune Cantonment constituency, the BJP candidate got 52,160 votes compared to Congress' 47,148, whereas VBA secured 10,026 and AIMIM 6,041 votes.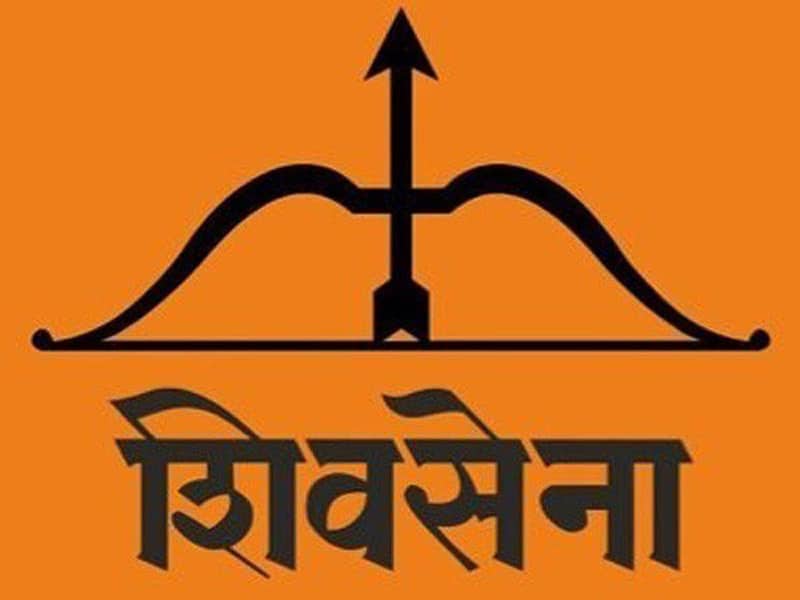 However, Buldhana, Akot, Balapur, Murtizapur, Washim, Kalamnuri, Aurangabad Central, and Byculla were the constituencies where VBA or AIMIM finished above the opposition's candidate.
Whatever the analysis say, but one must admit that the saffron wave observed during the Lok Sabha elections gets a big blow in the Maharashtra and Haryana assembly polls.
Analysis of the election results
A siasat.com analysis of the election results given below:
| | | | | |
| --- | --- | --- | --- | --- |
| Assembly Seat | Winner (Votes) | Runner up (Votes) | Victory Margin | Divider (Votes) |
| Chalisgaon | BJP (86515) | NCP (82228) | 4287 | VBA (38429) |
| | | | | |
| Nandgaon | Shiv Sena (85275) | NCP (71386) | 13889 | VBA (13637) |
| | | | | |
| Ulhasnagar | BJP (43666) | NCP (41662) | 2004 | VBA (5689) |
| | | | | |
| Kalina | Shiv Sena (43319) | INC(38388) | 4931 | AIMIM + VBA (5616) |
| | | | | |
| Kamthi | BJP (118182) | INC (107066) | 11116 | AIMIM + VBA (18946) |
| | | | | |
| Nagpur Central | BJP (75692) | INC (71684) | 4008 | AIMIM (8565) |
| | | | | |
| Pune Cantonment | BJP (52160) | INC (47148) | 5012 | AIMIM (6138) |
| | | | | |
| Shivajinagar | BJP (58727) | INC (53603) | 5124 | VBA (10454) |
| | | | | |
| Jintur | BJP (116913) | NCP (113196) | 3717 | VBA (13172) |
| | | | | |
| Daund | BJP (103664) | NCP (102918) | 746 | VBA (2633) |
| | | | | |
| Khadakwasala | BJP (120518) | NCP (117923) | 2595 | VBA (5931) |
| | | | | |
| Akola West | BJP (73262) | INC (70669) | 2593 | VBA (20687) |
| | | | | |
| Sangola | SHIV SENA (99464) | PWPI (98696) | 768 | AIMIM (979) |
| | | | | |
| Chandivali | SHIV SENA (85879) | INC (85470) | 409 | AIMIM (1167) |
| | | | | |
| Nanded North | SHIV SENA (62884) | INC (50778) | 12106 | AIMIM (41892) |
| | | | | |
| Paithan | SHIV SENA (83403) | NCP (69264) | 14139 | AIMIM (17212) |
| | | | | |
| Kurla | SHIV SENA (55049) | NCP (34036) | 21013 | AIMIM (17349) |
| | | | | |
| Osmanabad | Shiv Sena (87488) | NCP (74021) | 13467 | VBA (15755) |
| | | | | |
| Nagpur South | BJP (84339) | INC (80326) | 4013 | VBA (5583) |
| | | | | |
| Chikhli | BJP (93515) | INC (86705) | 6810 | VBA (9661) |
| | | | | |
| Khamgaon | BJP (90757) | INC (73789) | 16968 | VBA (25957) |
| | | | | |
| Dhamamgaon | BJP (90832) | INC(81313) | 9519 | VBA (23779) |
| | | | | |
| Wardha | BJP (79739) | INC (71806) | 7933 | VBA (6383) |
| | | | | |
| Ballarpur | BJP (86002) | INC (52762) | 33240 | VBA (39958) |
| | | | | |
| Chimur | BJP (87146) | INC (77394) | 9752 | VBA (24474) |
| | | | | |
| Ralegaon | BJP (90823) | INC (80948) | 9875 | VBA (10705) |
| | | | | |
| Yavatmal | BJP (80425) | INC (78172) | 2253 | VBA (7930) |
| | | | | |
| Arni | BJP (81599) | INC (78446) | 3153 | VBA (12307) |
| | | | | |
| Kinwat | BJP (89628) | NCP (76356) | 13272 | VBA (11764) |
| | | | | |
| Hingoli | BJP (95318) | INC (71253) | 24065 | VBA (19856) |
| | | | | |
| Phulambri | BJP (106190) | INC (90916) | 15274 | VBA (15252) |
| | | | | |
| Nashik East | BJP (86304) | NCP (74304) | 12000 | VBA (10096) |
| | | | | |
| Chembur | Shivsena (53264) | INC (34246) | 19018 | VBA (23178) |
| | | | | |
| Georai | BJP (99625) | NCP (92833) | 6792 | VBA (8306) |
| | | | | |
| Nilanga | BJP (97324) | INC (65193) | 32131 | VBA (29819) |
| | | | | |
| Tuljapur | BJP (99034) | INC (75865) | 23169 | VBA (35383) |
| | | | | |
| Malshiras | BJP (103507) | NCP (100917) | 2590 | VBA (5538) |
Subscribe us on