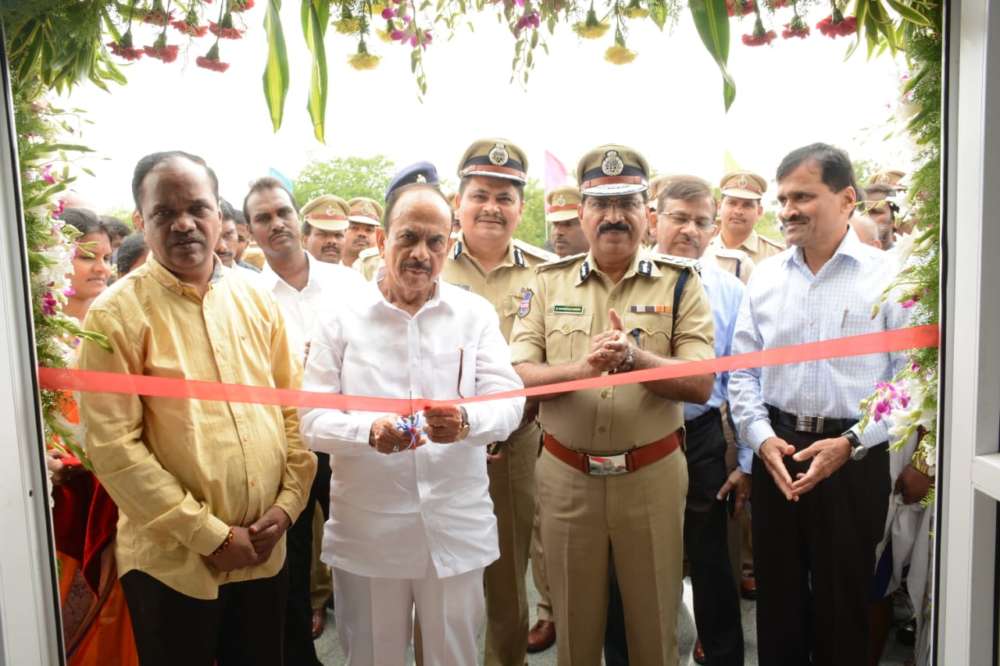 Mohammed Hussain
mohammedhussain.reporter@gmail.com
Hyderabad: Home Minister Mohammed Mahmood Ali on Monday inaugurated three new buildings under Rachakonda Police Commissionerate includes Medipally police station, Motor Transport building for car headquarters and Central Crime Station (CCS), Special (SOT) and IT Cell, LB Nagar.
Addressing the media, M Mahender Reddy, Direct General of Police, Telangana said, "These buildings were established to reduce the felt needs gap and issues of Rachakond, to take necessary steps to zero out crimes from Rachakonda slowly and steadily. These buildings would also help the Rachakonda police to conduct review meetings of their fleet pertaining to their functioning more often." He added.
According to Rachakonda Commissioner of Police Mahesh Bhagwat, all the modern facilities and amenities both for better police-public interface and welfare of staff have been made available in the building with a special focus on quality control. These buildings were constructed with a cost of around 7 crore and area of 38000 square feet. Commissioner informed.
Ch Malla Reddy, Minister of Labor, Employment Women, and Child, DGP Telangana, CP Rachakonda, Chairman & Managing Director of police housing corporation, MLC Janardan, Corporators, ex MLA Medchal, DCPs LB Nagar, Yadadri Bhongiri, Additional DCP Admin, ACPs and others were present on the occasion.
Subscribe us on